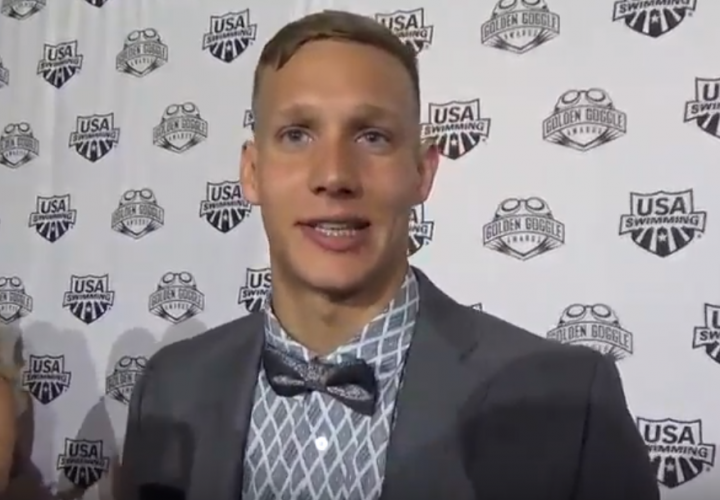 Before being honored with the Male Performance of the Year and Male Athlete of the Year awards at Golden Goggles, Caeleb Dressel stopped on the red carpet to talk with Swimming World about his dominant summer and his return to college swimming at the University of Florida.
Dressel explained how thinking back on his record-tying seven-gold-medal performance at the World Championships only urged him back into hard training and towards his final season in NCAA swimming and towards next summer's major long course championship meets.
Dressel also discussed his surprising swim in the 200 IM from the Purdue Invite this past weekend, where he became the ninth-fastest performer in history for short course yards, and he explained how he could display his versatility in the future.
Watch more video interviews from the red carpet at Golden Goggles.