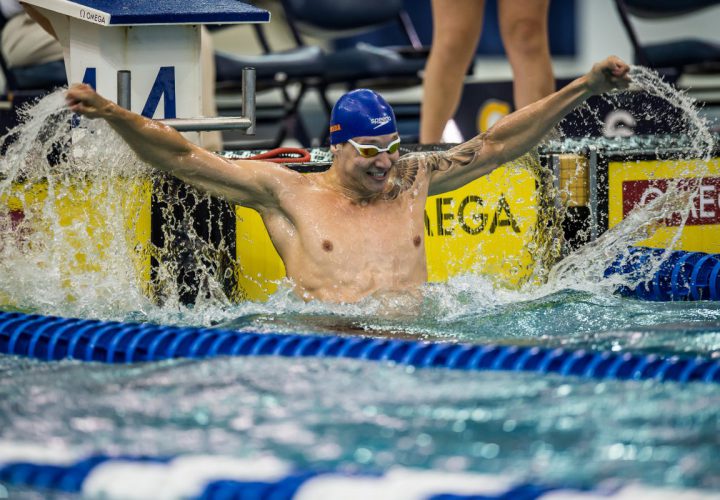 Photo Courtesy: Peter H. Bick
Caeleb Dressel has had quite a week at the SEC championships in Knoxville. He has twice split under 18 seconds for a 50 free and also won the individual 50 free in 18.46, a time no one else has ever surpassed. He won the 100 fly Thursday in 44.21, the fourth-fastest time in history.
On Friday, Dressel had the entire day off before he was to anchor Florida's 400 medley relay. Entering the water in fifth place, he split a 40.43 and then held off Michael Chadwick to pick up the win for the Gators.
Afterwards, Dressel reacted to his week of quick swims and explained what tweak he made to his relay starts that he thinks has helped him go 17 twice at this meet. He also discussed the possibility of challenging former Bolles teammate Joseph Schooling in the 100 fly at the NCAA championships and explained if the SEC meet is any different after winning Olympic gold medals.