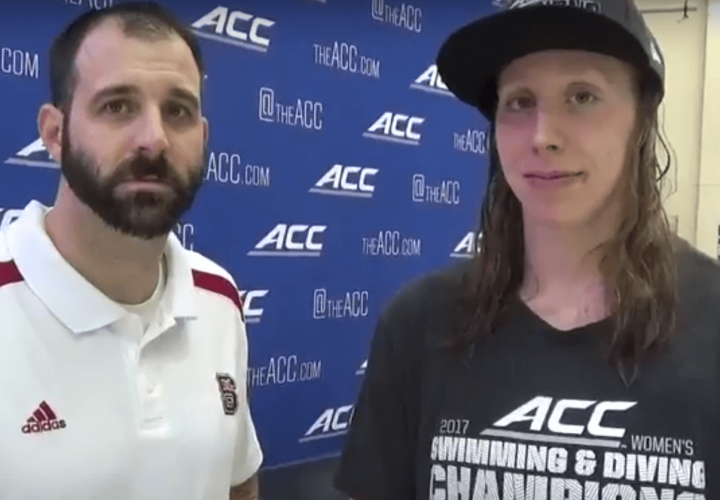 Photo Courtesy: Swimming World TV
Immediately after winning the program's first ACC championship since 1980 and taking the celebratory jump in the pool, NC State head coach Braden Holloway and ACC most valuable swimmer Alexia Zevnik took a few minutes to talk with Swimming World and recap the emotional meet.
Holloway and Zevnik both shared their favorite moments from the meet, discussed when this title became realistic and explained how much the team win meant to both of them. Watch the full video interview here.
Swimming World also snapped some videos of the NC State post-meet celebration. Check those out below.