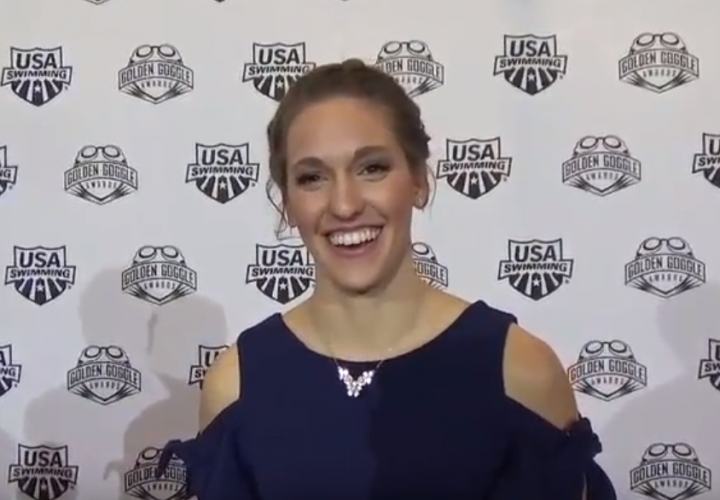 One year after narrowly missing the Olympic team, Bethany Galat qualified for the U.S. World Championships team in the 200 breast and ended up claiming a silver medal in Budapest. Nominated for the Breakout Performer of the Year award at Golden Goggles, Galat explained that just by being at Golden Goggles, she felt like she was reliving the entire World Champs experience.
Galat also described how the momentum from the summer has carried into her senior season of college swimming at Texas A&M, and she also discussed why her Aggie team is on track to accomplish something special this season.
Watch more video interviews from the red carpet at Golden Goggles.