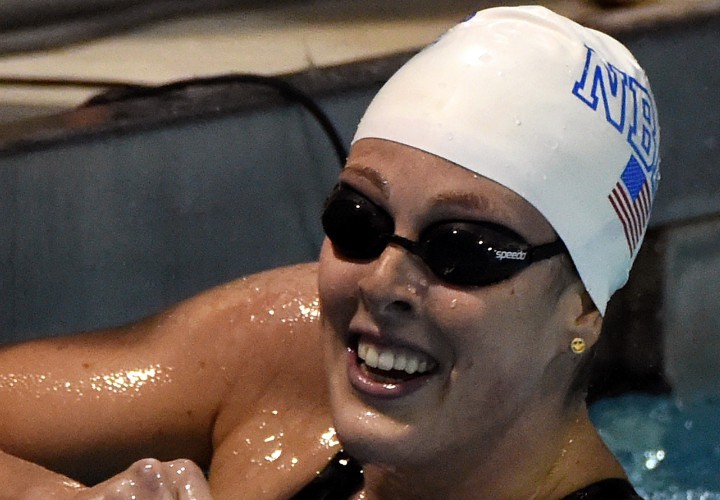 Arena Grand Prix – Charlotte editorial coverage is proudly sponsored by Arena USA. Visit ArenaUSA.com for more information on our sponsor. For all the latest coverage, check out our event coverage page. Also make sure to see our Facebook photo gallery.
CHARLOTTE, North Carolina, May 17. OLYMPIC gold medalist Allison Schmitt just wants to race, and she's getting that chance at the Arena Grand Prix in Charlotte.
Although Schmitt is motivated because of her tough year in 2013, she's definitely focusing on being happy and just enjoying the race right now. And, that's what it is going to take to get back on the National Team.