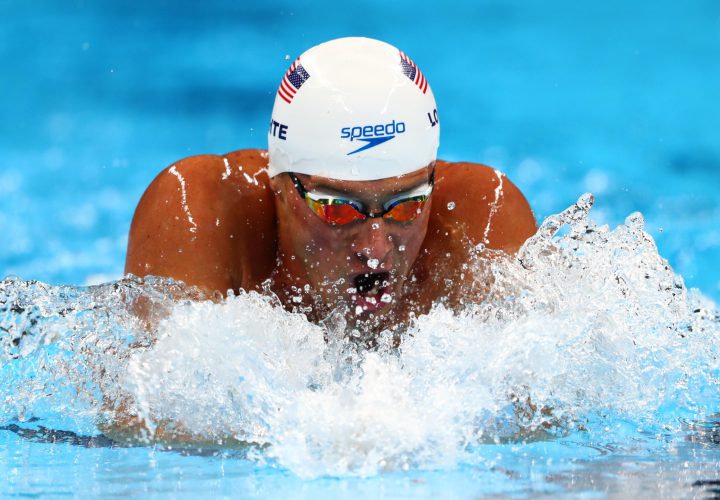 Photo Courtesy: Rob Schumacher-USA TODAY Sports

Editorial Coverage Sponsored By FINIS
A statement from United States Olympic Committee spokesperson Patrick Sandusky confirmed that Ryan Lochte and three other members of the U.S. Olympic swim team were robbed at gunpoint in the wee hours of Sunday morning after the conclusion of the Olympic swimming competition.
The others robbed included Gunnar Bentz, Jack Conger and Jimmy Feigen. All three won Olympic gold medals this week in Rio.
According to four members of the U.S. Olympic Swimming Team (Gunnar Bentz, Jack Conger, Jimmy Feigen and Ryan Lochte), they left France House early Sunday morning in a taxi headed for the Olympic Village. Their taxi was stopped by individuals posing as armed police officers who demanded the athletes' money and other personal belongings. All four athletes are safe and cooperating with authorities.
USA TODAY Sports first reported the incident Sunday, with Lochte's mother, Illena Lochte, confirming the news, even as the IOC denied that anything had happened.
"I think they're all shaken up," Illena Lochte said to USA TODAY. "They just took their wallets and basically that was it."
UPDATE: Lochte discussed the incident with NBC's Billy Bush.
"We got pulled over, in the taxi, and these guys came out with a badge, a police badge, no lights, no nothing just a police badge and they pulled us over," Lochte said. "They pulled out their guns, they told the other swimmers to get down on the ground — they got down on the ground. I refused, I was like we didn't do anything wrong, so — I'm not getting down on the ground.
"And then the guy pulled out his gun, he cocked it, put it to my forehead and he said, 'Get down,' and I put my hands up, I was like 'whatever.' He took our money, he took my wallet — he left my cell phone, he left my credentials."
UPDATE No. 2: Bentz responded to the incident on Twitter, reassuring friends and fans that he was fine.
We are all safe. Thank you for your love and support.

— Gunnar Bentz (@TheGunnyBunny) August 14, 2016