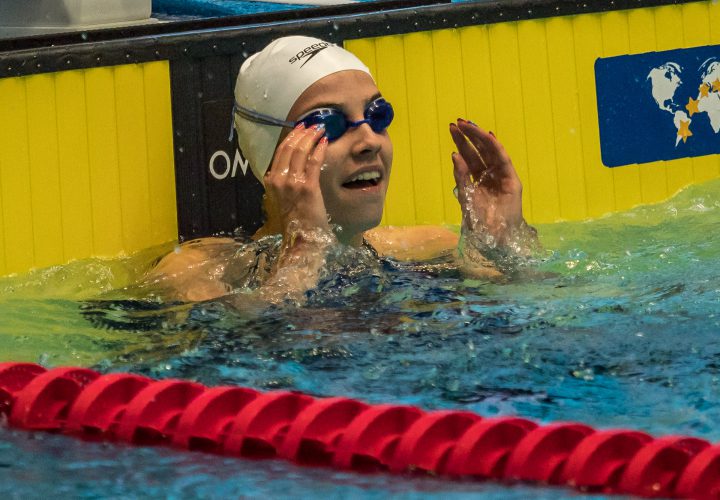 Photo Courtesy: Peter H. Bick
Women's 100 Backstroke
While Canada's Taylor Ruck broke the World Junior Record in this event in the semifinals, USA's 15-year-old Regan Smith stole it back this evening with a blistering 59.11. Smith was out about two tenths faster than her semis swim, making the difference in this race. Not only was this good enough for the WJR, but also the USA Swimming 15-16 National Age Group Record, formerly held by Missy Franklin at 59.18.
Ruck came in at 59.23 for a lifetime best, followed by teammate Jade Hannah in 59.62. This was Hannah's first time under the 1:00 barrier, as it also was for Natsumi Sakai of Japan (59.91). Russia's Polina Egorova finished between them in 59.75.
USA's Grace Ariola took the sixth spot in 1:00.58, and was followed by a pair of women from Great Britain. Cassie Wild took seventh in 1:00.73 and Anna Maine was eighth in 1:01.44.