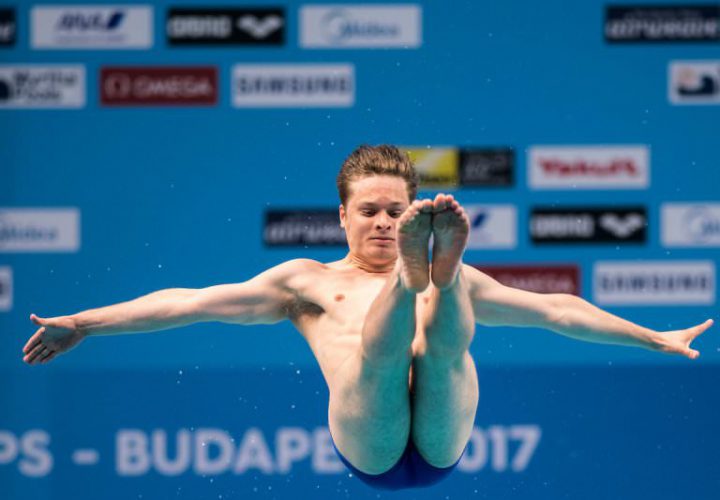 Editorial Coverage provided by

Today at the World Championships, the women competed in preliminaries and semi finals on ten meter platform, and the first team event took place.
After semifinals on platform, twelve women move onto finals. Currently standing in the top two positions is Si Yajie and Ren Qian, both from China. They are trailed by Kim Kuk Hyang of the People's Republic of Korea and Meaghan Benfeito of Canada.
Jessica Parratto from the United States is currently tied for eighth place with Pandelela Pamg from Malaysia.
The German and British women will not be continuing onto finals, which takes place tomorrow.
The ten meter and three meter mixed team diving event, which also took place today, is not an Olympic event. It is diving's version of a relay.
Similarly to mixed synchro, the team event involves two partners, one male and one female. The duo must perform six dives, three on three meter and three on ten meter. Each diver must perform three dives, and at least one from each height.
The six dive list, also similarly to the synchro event, includes two voluntaries, where the degree of difficulty is 2.0 regardless of the dive, and then four optional dives. The voluntaries must be performed in the first two rounds, and one by each diver, and they can be done on the same board.
The top three teams this year finished only 10.5 points apart. Earning a gold medal, Matthieu Rosset and Laura Marino of France took the top spot. They were followed by Rommel Pacheco Marrufo and Viviana del Angel Paniche from Mexico. The Bronze medal team was Krysta Palmer and David Dinsmore from the United States.
These are the first diving medals at Worlds for France, Mexico and the United States this year.
The Mexican and French teams were in a close battle until the end. France secured their victory with their final dive, a forward double twisting two and a half pike (5154B) that earned them 81.6 points.
Surprisingly, the Chinese team finished in sixth place.
Tomorrow, along with the women's platform finals, the men will compete in the preliminaries and semifinals on three meter springboard.