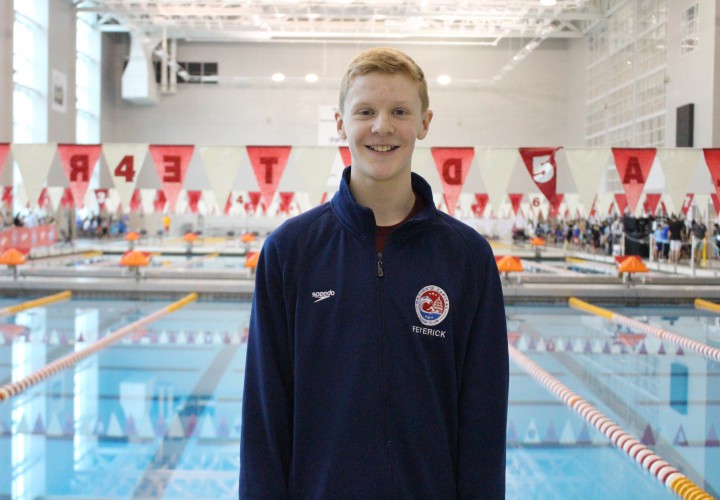 Photo Courtesy: Taylor Brien
Up & Comers: Brett Feyerick
Sponsored by Spectrum Aquatics
Brett Feyerick (12) of Nation's Capital Swim Club has quickly put together an impressive list of swimming accomplishments, his most recent being a new National Age Group record in the 11-12 boys 50-yard backstroke. Feyerick dashed ahead of the competition to stop the clock at 24.22 at NCAP's own invitational last December overturning the previous mark of 24.56 set by Destin Lasco in 2014.
Feyerick holds the top U.S. ranking for his age group in six different events and has been named the PVS Swimmer of the Year for the past three years (ages 9-11) by the Potomac Valley. In addition to those great accomplishments, Reach for the Wall, an organization dedicated ot the coverage of swimming in the D.C. area, named him Male Junior Athlete of the Year for 2014.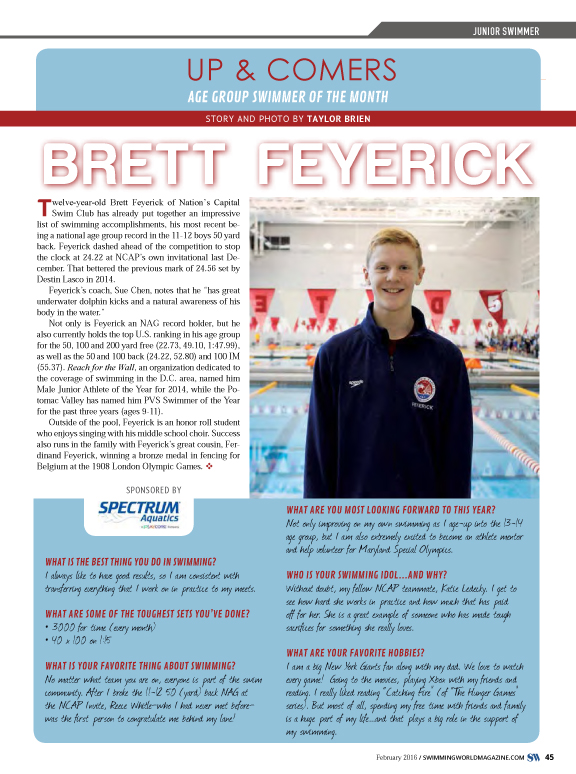 Total Access Members Can Login To My Account and Download Now!  Not A Total Access Member? Get your copy of the February 2016 Issue of Swimming World Magazine HERE!
Curious what else you will find in the February 2016 issue of Swimming World Magazine?
Check out the Inside Swimming World video:
Not a subscriber? Swimming World Magazine gives you unlimited access to all online content on SwimmingWorldMagazine.com and access to all of the back issues of Swimming World Magazine dating back to 1960! Purchase your Subscription TODAY!
FEATURES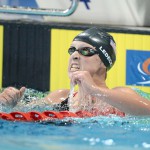 016 TOP 9 OLYMPIC UPSETS: #6 LEDECKY SHOCKS ADLINGTON & THE WORLD!
by Chuck Warner
Beginning with the November 2015 issue and running through July 2016—a month before the start of the Olympic swimming events in Rio on Aug. 6—Swimming World Magazine will bring you its top 9 upsets in the individual events in Olympic history— with an emphasis on the last 50 years.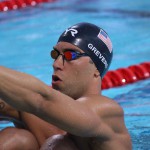 024 MENTAL PREP: BEFORE THE BEEP WITH MATT GREVERS
by Annie Grevers
Olympic gold medalist and world record holder Matt Grevers shares his pre-race mental preparation: race day, the ready room and behind the blocks.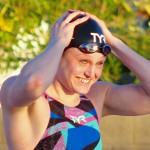 026 THE TIME IS RIGHT
by Annie Grevers
Last year, 21-year-old Kelsi Worrell broke American records, led Team USA at the Pan-American Games, and was even part of a world record-setting relay! She couldn't have asked for better timing to have such a breakout year…especially with Rio on the horizon.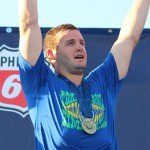 030 AROUND THE TABLE: HOW OLYMPIC GOLD MEDALIST TYLER CLARY FUELS
by Annie Grevers , Caroline Kosciusko and Tasija Korosas
Here are some meals that have been served up lately at Tyler Clary's house, along with some nutritional explanations from Swimming World's nutrition guru, Tasija Karosas.
COACHING
010 LESSONS WITH THE LEGENDS: PETER DALAND
by Michael J. Stott
013 IN-SEASON, RACE-SPECIFIC SETS
by Michael J. Stott
Coach Eddie Reese of Texas shares two sets that are designed to produce plenty of lactate, while Coach Allison Beebe of Santa Clara Swim Club provides sets that focus on breathing patterns and racing strategies.
014 SWIMMING TECHNIQUE MISCONCEPTIONS: INDIVIDUAL DIFFERENCES
by Rod Havriluk
A common misconception is that each individual swimmer will optimize performance with a unique technique. This is simply not the case. Any potential benefit from an individualized technique is trivial compared to an individual's compliance with a science-based model.
020 HOW TO SWIM THE 200 FREE
by Michael J. Stott
Coaches of high school, college, YMCA and USA Swimming club teams share their training philosophies for an event that requires a real combination of speed, endurance and technique.
042 Q&A WITH COACH DENNIS PURSLEY
by Michael J. Stott
043 HOW THEY TRAIN CONNOR OSLIN
by Michael J. Stott
TRAINING
023 DRYSIDE TRAINING: CROSS TRAINING WITH FULL BODY EXERCISES
by J.R. Rosania
JUNIOR SWIMMER
045 UP & COMERS
by Taylor Brien
COLUMNS
008 A VOICE FOR THE SPORT
032 2016 SWIM CAMP DIRECTORY