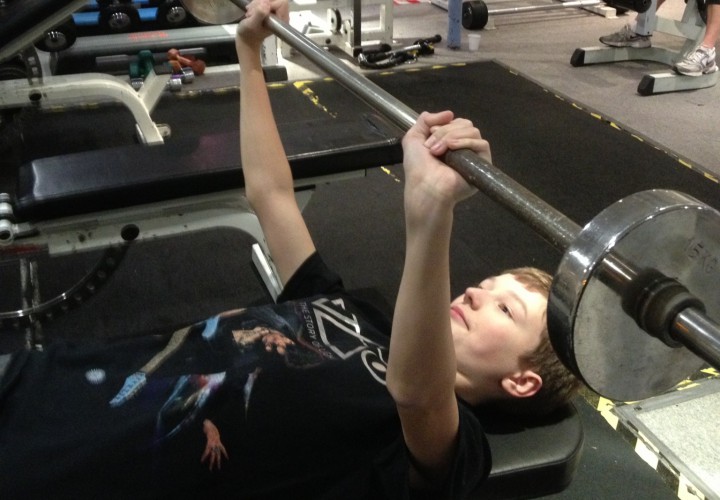 Commentary by Walker Hill, Swimming World College Intern.
In the sport of swimming many things change when transitioning from high school or club swimming to college including nutrition, academics, social experiences, and training philosophy. The most prominent change in swimming for many athletes is the addition of weight room training. The saying goes "We must separate the boys from the men", and in the weight room, many coaches try to get their athletes to take the next step in becoming successful collegiate athletes.
The sport of swimming is rapidly evolving and coaches are consistently looking for new ways to gain an advantage on competition. A result of this is rapid expansion in 'out of the water' exercise. Coaches are testing many different methods, but one common theme is weight training.
In order to generate more speed in the water, there must be an increase in power, and to get more power one needs more strength. Athletes build strength in the weight training. The challenge is converting this newly gained muscle and carefully filtering it into stroke technique in order to maximize the effect of weights.
For rising college freshmen, this new method of training can be difficult to acclimate to and is one of many challenges on campus as a first year. Training in high school has its limitations due to space, equipment, or inadequate facilities. College coaches understand this and use the resources, such as a fully stocked weight room, to help catapult their swimmers to results they didn't believe were possible. Exposure to a certified weight staff and collegiate facility enables freshmen and the entire team to take another step in trying to be successful in the pool.
Swimming is such a complex sport and requires training in a multitude of disciplines just in the water. Dryland work and weight training have launched our sport into another tier and allowed athletes to reach new heights. The transition from high school to college can be demanding for student-athletes, but new training philosophies will mold you into a more complete athlete.
All commentaries are the opinion of the author and do not necessarily reflect the views of Swimming World Magazine nor its staff. All swimming and dryland training and instruction should be performed under the supervision of a qualified coach or instructor, and in circumstances that ensure the safety of participants.