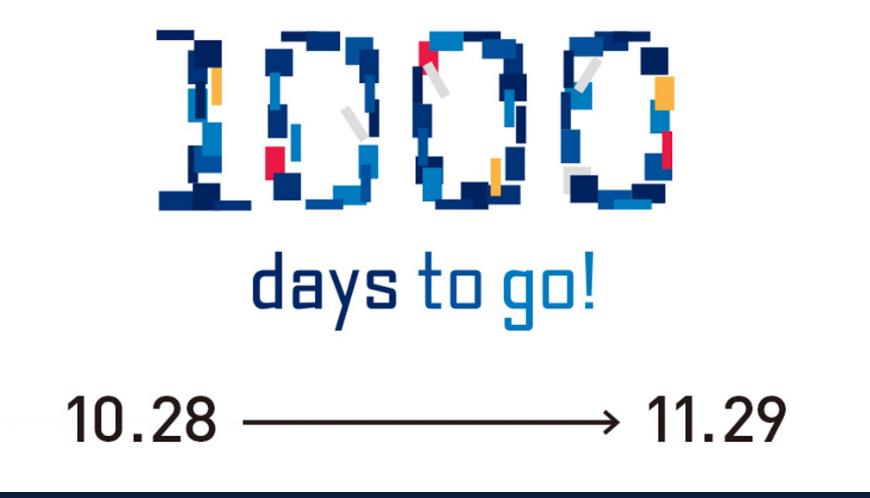 Photo Courtesy: @Tokyo2020, Twitter
The Tokyo 2020 Organizing Committee has put together a series of month-long promotional events to gain momentum for the upcoming Games.
On October 28, 2017 – one month out from being 1,000 days away from the 2020 Olympic Games in Tokyo – the city will host a countdown promotional event.
The day will feature new graphics all over the Japanese capital's Nihonbashi district. The Committee debuted these graphics via their Twitter account:
1000 days to go to #Tokyo2020 – our emblem's patchwork of squares will transform into fireworks, igniting spectacular #1000DaystoGo events! pic.twitter.com/2MeH36tptb

— Tokyo 2020 (@Tokyo2020) September 26, 2017
According to the International Paralympic Committee, seven new graphics were created: two for promotion of the Olympic Games, two for the Paralympic Games, and three for banners and merchandise.
The images will transform into fireworks to encourage enthusiasm and community engagement for the Games.
The promotional event will also feature a concert and allow citizens to participate in Olympic sport simulations. The festivities will then continue throughout the month of November.
The official "1000 Days Out" date is November 29. The IPC said that between these two dates their goal is "aiming to maintain momentum and encourage the engagement of the public during a whole month of celebration."
The International Paralympic Committee contributed to this report.