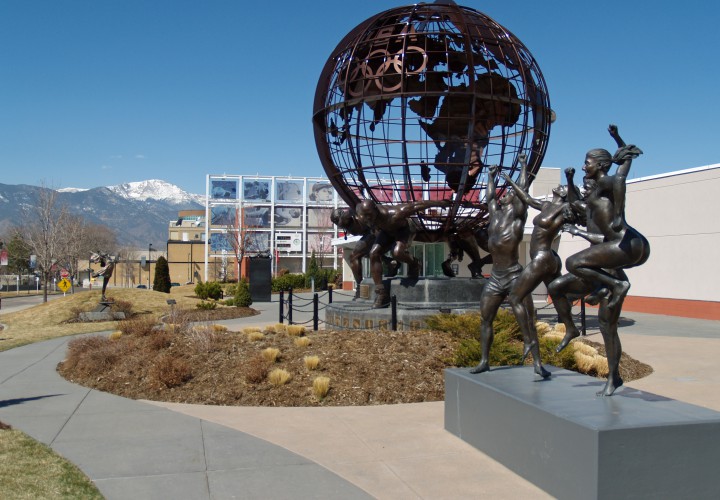 By James Bossert, Swimming World College Intern
Being from Colorado, I am used to training at high altitude as if it were a normal thing. Not until I went to college at low altitude, did I realize how much of a difference there is between swimming at high altitude and swimming at near sea level for most of the year.
With the Olympic Training Center basically in my backyard and athletes coming up to train there all year round, here are 5 tips that I have picked up from conversations with them and my own experiences coming home to train during Christmas and summer break:
5 Tips for Swimming at High Altitude
1. Drink LOTS of Water
Most swimmers already drink a lot of water throughout the day. But when you go up to high altitude training, drinking water is even more important. The more you can stay hydrated, the easier it is for your body to acclimate to the new altitude and less oxygen that you are receiving.
Drinking 3-4 quarts per day helps smoothly acclimate your body. Start drinking more water almost a week in advanced so that you are already hydrated by the time you hit high altitude.
2. Eating and Sleeping
Normally, swimmers have no trouble with this, especially during Christmas training when most schools are working out twice a day. Sleeping is the best and fastest way for your body to recover from a hard workout. Naps become a necessity in between workouts.
Eating right is also critical. If you fuel your body with junk food, you'll get out junk when it comes time to practice. Pack your meals with protein, complex carbohydrates (natural sugars and minimally processed grains) and veggies.
In most situations, you need to eat more than normal because you are working harder and more than you normally do. Eating more aids in recovery from practices.
3. Cross-train
Get those running shoes out of your closet and dust them off. The reason your coach took you up to high altitude is to increase the number of red blood cells you have so that you can carry more oxygen in your blood. Running/biking is a great way to increase your red blood cell count without significantly increasing yardage and pool time or significantly changing your in pool training regimen.
You don't have to go out and run a marathon at world record pace. A simple nice jog or a bike ride that will get your heart pumping is a great way to cross train while also getting a nice leg workout in.
4. Don't be afraid to take a break
If you need to, take a couple extra seconds on the wall in between sets to breathe and relax. Going too hard to fast will only hurt you in the long run, especially when your body is trying to acclimate to the altitude.
5. Trust your coach
Your coach knows what's best for you. We have all heard this statement hundreds of times. But would your coach bring you sometimes thousands of miles to train and not have your best interest in mind? Yes they want you to get better and altitude training will definitely help you get better, but they also know when and how to give you breaks so that you can be at your best at all times.