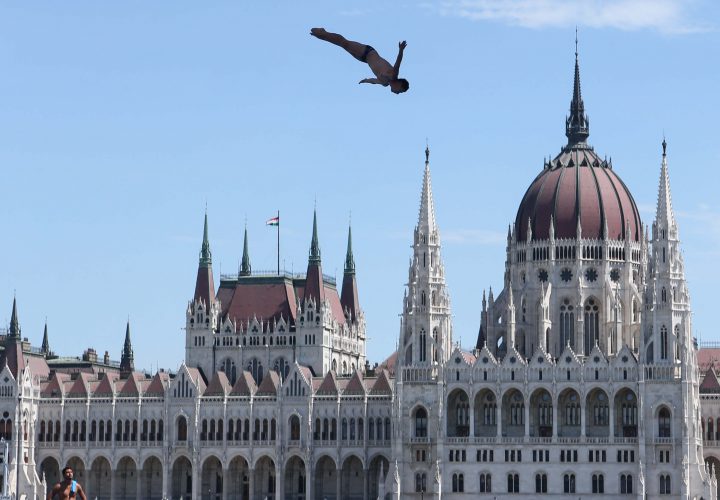 The 2019 World Championships in Gwanju, South Korea will be the fourth World Championships to include high diving events for both men and women. Traditionally, high diving involves a cliff or platform suspended over a calm, natural body of water that the divers will leap off of and land in the water feet-first. Men dive from heights of 27-meters, while women dive from heights of 20-meters.
The first two World Championships to host high diving (2013 and 2015) held the high diving events at a natural water location, however the 2017 World Championships in Budapest, Hungary saw the creation of a temporary venue built adjacent to the Danube River. This temporary structure created a more traditional and spectator-friendly venue and the 2019 World Championships are following suit.
In Gwanju, the high diving events will be held in a temporary venue constructed at the Chosun University Football Field. This will be one of three temporary venues built for the championships as artistic swimming and water polo will be held in structures at the Yeomju Gymnasium and Nambu University Football Field respectively.
The swimming and pool diving events are slated to be held at the Nambu University International Aquatics Center, originally constructed for the 2015 World University Games.
Visit the official Gwanju 2019 site for more information.