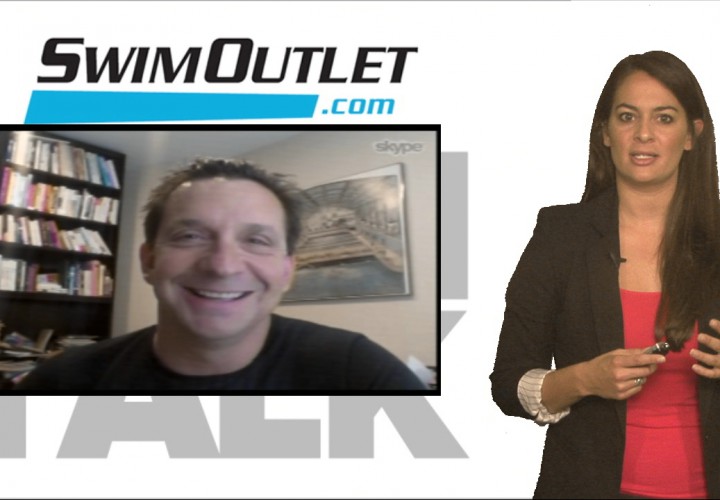 PHOENIX – SWIMMINGWORLD.TV brings you another episode of SwimOutlet.com Tech Talk devoted to educating consumers on cutting-edge products in aquatics.
In this episode, Tiffany Elias is joined by Roque Santos, the Global Head of blueseventy to discuss blueseventy's latest swimsuit line, the neroFit.
The blueseventy neroFit is a FINA approved racing suit that caters to young, emerging athletes and is very popular among Masters. It falls under blueseventy's third level of racing suits for introductory athletes.
This fully bonded suit promotes a lightweight comfort-fit fabric. The stitchless construction of the neroFit enhances the hip lift further promoting good body posture and streamlining. This suit combines the elite competition technology with comfort and flexibility making it an ideal choice for junior swimmers and master level athletes. The blueseventy neroFit's flexible fabric allows for athlete's to put the suit on very quickly and effortlessly. The suit also has a fast drying component which helps the suit dry immediately for better performance in the water and a longer life.
The blueseventy neroFit is the lowest priced bonded suit on the market beginning at $129. The suit is available in black, navy and turquois. Sizes run from ages 6-14 and adults 22-36.
To learn more about blueseventy's neroFit tech suit, watch this week's episode.

Visit SwimOutlet.com to learn more about blueseventy Swimwear
SwimOutlet.com Tech Talk is a regular show hosted by Tiffany Elias. Each time, Elias will bring a new guest onto the show to discuss important technical features about various training and competition products. The show is designed to inform coaches, athletes and parents as only Swimming World can do!