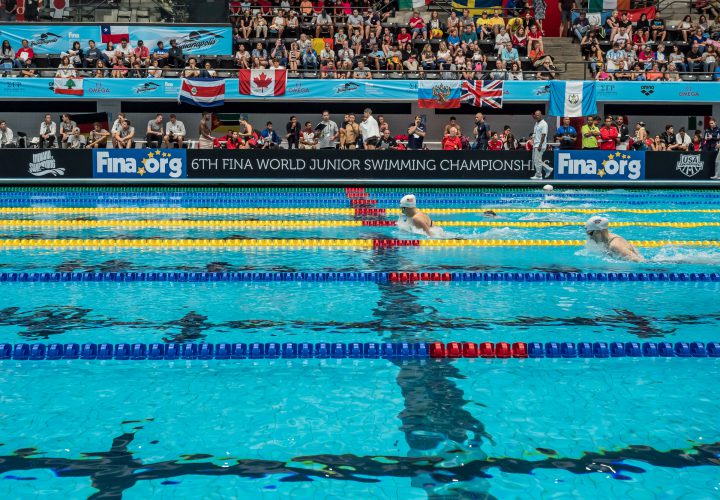 Photo Courtesy: Peter H. Bick
Women's 200 Breast Final
It was a case of deja vu in the women's 200-meter breaststroke final, with the Team USA women claiming the first and second spots atop the podium (as did Daniel Roy and Reece Whitley in the men's event). Zoe Bartel of Team USA took home her first individual gold medal, after claiming the bronze in the 100-meter breaststroke earlier in the meet. Touching in 2:25.68, she won the event generously over teammate and silver medalist Ella Nelson, who finished with a time of 2:27.04.
The bronze medal was claimed by Great Britain's Annabel Guye-Johnson with her swim of 2:27.42. 100-meter breaststroke champion Mona McSharry of Ireland just missed the podium, finishing with a time of 2:27.67.
Fifth place went to Amy Bell of Great Britain in 2:28.40, while Canada's Faith Knelson finished in 2:28.53.
Tereza Muselova of the Czech Republic's time of 2:29.67 was good for seventh place in the final heat, and Sweden's Hannah Brunzell rounded out the heat in eighth place with her time of 2:29.97.
Swimming World Radio
Ella Nelson, United States
---