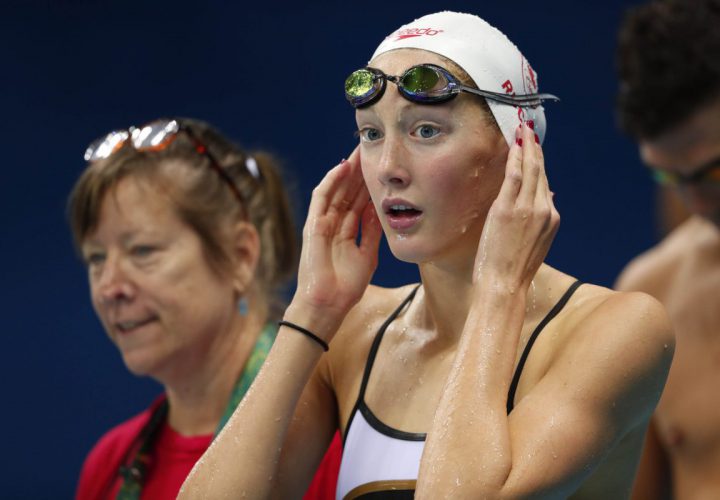 Photo Courtesy: Rob Schumacher-USA TODAY Sports
Canadian Olympic medalist Taylor Ruck will train in her home country for an extended period for the first time this summer as she joins fellow teenage sprint star Penny Oleksiak, coach Ben Titley and the group at the Toronto High Performance Centre.
Kevin Zacher, Ruck's coach at the Scottsdale Aquatic Club in Arizona, confirmed the news to Swimming World. In addition to their time in Toronto, the group will spend time training and competing in Europe, including participating in stops on the Mare Nostrum circuit, before returning to Toronto.
Ruck did not make Canada's World Championships team, so she will return to Arizona for her final preparations for the World Junior Championships in late August in Indianapolis.
"We're fully supportive of it," Zacher said. "It's a great opportunity. She's always wanted to travel the world, and we're really proud of her."
Ruck helped Canada win its first Olympic medal in women's swimming in two decades when she joined Oleksiak on the bronze medal-winning 400 free relay squad in Rio. The two were later part of the 800 free relay team which also won a bronze.