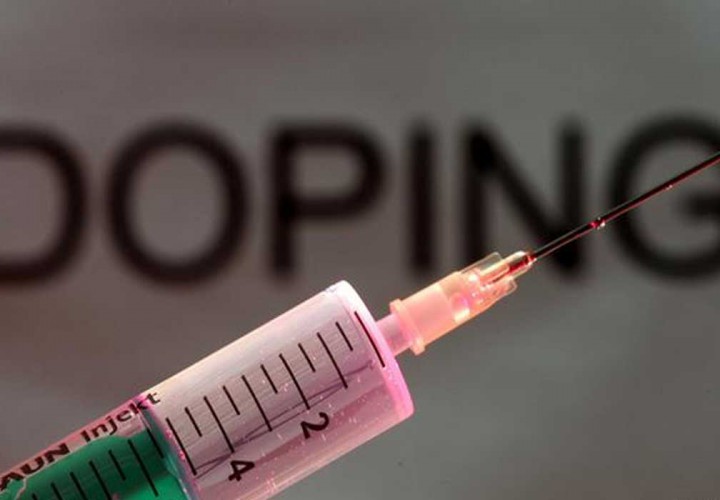 Editorial Coverage Sponsored By FINIS
Russian Swimming has engaged in systematic doping for several years, according to a report in The Times in the United Kingdom. On the back of this report, WADA has gone on record stating that it would investigate the claims.
Just days after Yuliya Efimova was tagged with a second career positive doping test, and yet continues to claim innocence, news is breaking that a Dr. Sergei Portugalov has been involved in systematic doping within swimming. Portugalov, the Chief of the Russian Athletics Federation's Medical Commission who has been linked to rampant doping within track and field in Russian, has now been connected to swimming.
"Calls for Russian swimmers to be excluded from the Games will grow after the investigation revealed that Portugalov, the doctor recommended for a lifetime ban by WADA as a key player at the heart of Russia's doping scandal, actively encouraged the national swimming team to adopt a systematic doping policy," The Times reported. "Since 2009, when Portugalov first offered to 'assist' Russian swimming, 23 swimmers have been handed suspensions for doping and the tally for all aquatics sports exceeds 40 in the past decade."
Russian Track and Field athletes have already been completed banned from competing in the 2016 Rio Olympics due to these claims, and connecting the dots to Russian Swimming could lead to another sport being held out of the Rio Olympics for Russia.
WADA has since responded that it would look into the claims made by The Times.
"If these allegations are correct they will certainly concern WADA and we will examine them in detail," WADA president Sir Craig Reedie told the Times. A WADA spokesperson said Reedie is examining evidence to see if "urgent action would be warranted to propose further investigation."
Travis Tygart, the head of the U.S. Anti-Doping Agency has gone on record saying that the entire country of Russia should be excluded from the 2016 Rio Olympics if these types of claims are confirmed.
"They are just playing games and laughing behind our backs," Tygart told The Times. "There has to be a consequence — this was a state-sponsored system and anything less than some meaningful consequence is just not fair to clean athletes. Of course we want all countries at the Olympic Games, but that cannot come at the expense of clean athletes' rights."
WADA Press Release:
The World Anti-Doping Agency (WADA) is aware of the claims that appeared in today's The Times newspaper that suggested "systematic drug use" in Russian swimming. These suggestions are of concern to WADA and its partners in the anti-doping movement; and, arrive at a time when trust in clean sport is already in a perilous state.

WADA will follow up by examining information provided by its Independent Commission which would corroborate The Times reports. On the basis of this, and potential information from other sources, WADA will make a decision regarding what level of inquiry is needed.

WADA has already written to the world swimming governing body, FINA. In particular, we are concerned by the allegations that Mr. Sergei Portugalov – who is currently facing a lifetime ban from working in athletics due to the Commission's findings – may be working in swimming. It should be noted that, under the World Anti-Doping Code, such a lifetime sanction should also be recognized by all other International Sport Federations (IFs).

"There is no doubt that today's disturbing assertions of orchestrated doping in Russian swimming should be scrutinized," said WADA President, Sir Craig Reedie. "WADA and its partners are under no illusions about the challenges facing sport's integrity today," he continued. "Clean athletes are justifiably concerned that their rights are being eroded through the minority that choose to dope in sport.

"As a result of information and evidence collected, WADA will make an informed decision as to what form of inquiry is needed and who will conduct it."
The catalyst to this latest push against Russian Swimming was Efimova's positive test.  As the most heralded Russian swimmer heading into Rio, Efimova had the weight of the nation on her shoulders and could be looking at the end of her career.  Efimova is now trying to claim that meldonium has a much longer shelf life within the human body, and that a positive test could happen months after taking the drug.
Meldonium's manufacturer Grindeks even jumped into the fray, stating that the drug could remain in the system for a long time.
"Although the half-life of meldonium in organism is only 4-6 hours, its complete elimination time from organism is significantly longer," Grindeks said in an e-mailed statement. "Its terminal elimination from the body may last for several months and it depends on a variety of factors."
Shortly after the Times report was released, FINA posted a statement stating that it would look into any new claims by the Times.  FINA, however, went into defense mode stating that it had already tested Russian swimmers as much as it could.
FINA Press Release:
FINA is aware of the allegations made in today's Times, and that further allegations may be made in the coming days. We have called on the Times to share with us any information they may have which might assist us in our primary objective of protecting clean athletes in swimming. Any new allegations of doping in our sport, which are substantiated by evidence and which have not already been addressed, will be investigated as a matter of utmost urgency, because we have absolutely zero tolerance for the use of performance-enhancing substances in swimming.

However, it should be noted that while FINA is not aware of any concrete evidence of systemic doping in Russian swimming, we have taken a particularly robust approach to our anti-doping procedures in relation to Russia and Russian competitions, in light of WADA's recent investigation.

During the 2015 FINA World Championships in Kazan, Russia, 645 samples were collected for analysis by the FINA Doping Control Review Board, led by Professor Andrew Pipe, as part of the in-competition testing programme. These comprised 457 urine and 188 blood tests. There were a further 418 blood screenings as part of the Athlete Biological Passport programme. These tests were analysed in the then-WADA-accredited laboratory in Moscow, under the supervision of independent observers from the WADA-accredited laboratories in Barcelona and London.

Following the results of the WADA investigation, FINA issued a directive to ensure the continued integrity of the testing programme. Every single sample collected during the World Championships has been transferred and stored in the WADA-accredited laboratory in Barcelona. The entirety of FINA's unannounced out-of-competition doping control programme in Russia is now conducted by a third-party independent of FINA and RUSADA, the Swedish company IDTM.

In the 2014 season the majority of out-of-competition doping control tests were analysed by the WADA-accredited laboratory in Moscow, judged fully compliant with the WADA code at the time. However, following the announcement of the official investigation, FINA made the decision to move a significant majority of Russian athletes' samples out of Russia for analysis. In 2015, the great majority of the samples collected in Russia were analysed in the WADA-accredited laboratories in Barcelona and Köln. The samples of Russian athletes living or training outside Europe were analysed in the WADA-accredited laboratories in Montreal (CAN) and Salt Lake City (USA). 100% of samples collected in Russia will be analysed in these overseas laboratories in 2016.

FINA is currently conducting target-testing for the 10 best-performing athletes in each event, with at least five tests prior to the Olympic Games in Rio de Janeiro. FINA publishes the entirety of these statistics as well as the decisions of its FINA Doping Panel on the FINA website, where they remain until bans are spent.