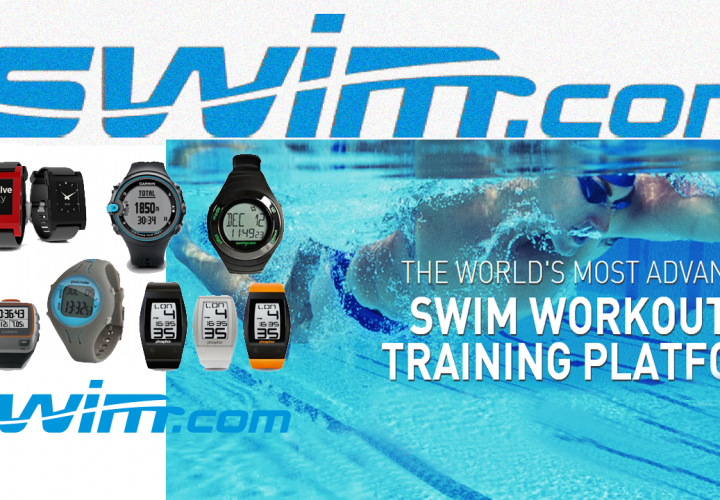 PHOENIX, Arizona, June 25. SWIMMINGWORLD.TV brings you another episode of SwimOutlet.com Tech Talk devoted to educating consumers on cutting-edge products in aquatics.
Tiffany Elias is joined by Davis Wuolle, product manager for Swim.com site and the launch of the first-ever swim activity platform compatible with all the major swim wearables products. The core features of Swim.com include swim activity tracking, competition through leaderboards, the ability to share workouts and achievements through social media, and connecting with others in the swim community through clubs and facilities. Swim.com syncs the data collected by an associated wearable during a swim and displays it in a simple, clean and informative manner.
Swim.com currently supports the Garmin Swim, Garmin fenix & fenix2 and Garmin 910xt, FINIS Swimsense and the Swimovate Poolmate Pro line of products – and will roll out compatibility for the popular Pebble Smartwatch later this summer.
Participants are encouraged to be a part of the beta-testing period by signing up on Swim.com.
To learn more about Swim.com, watch this week's episode.
Swim.com — SwimOutlet.com Tech Talk

Visit Swim.com to learn more about Becoming A Beta User
SwimOutlet.com Tech Talk is a show hosted by Tiffany Elias. On a regular basis, Elias brings a new guest onto the show to discuss important technical features about various training and competition products. The show is designed to inform coaches, athletes and parents as only Swimming World can do!