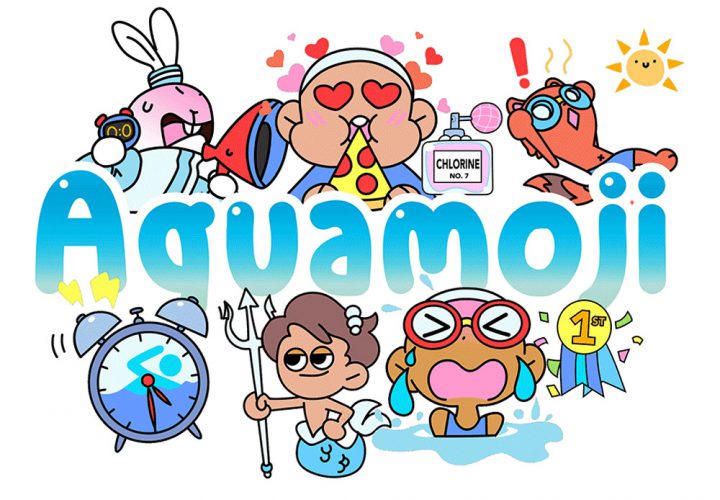 Editorial by Julie Stupp (SwimOutlet.com).
Leading online swim retailer SwimOutlet.com has always been at the forefront of digital technology — from their online customer interface to their work on leading swim tracking platform Swim.com.
But the launch of SwimOutlet.com's new iPhone Aquamojis might be one of their coolest additions yet to the swim community. Coming out with their Aquamoji app on iTunes, SwimOutlet.com has unveiled 50 different messaging stickers geared specifically towards swimmers: the hungry swimmer after practice; the loud coach barking times; broken goggle straps; the raccoon eyes from those goggles.
We especially love the four different emojis signifying the various stroke types and of course, there are even two SwimOutlet.com specific stickers with the I LOVE SwimOutlet.com cap and the SwimOutlet.com box.
"These swim-specific stickers are something that has been missing for the swim community," said Raphael Morin, Art Director at SwimOutlet.com. "We really wanted to design Aquamojis that would help swimmers and their friends communicate in a fun way via social media, instant messaging and texting."
SwimOutlet.com currently has a contest going in which users of the new Aquamojis can win $200 gift card by showing a screenshot of their Aquamoji conversations. Visit the SwimOutlet.com/Blog for more or go to instagram @swimoutlet to enter. The company plans to unveil new Aquamojis weekly and will even have a contest with the public suggesting new Aquamoji ideas to be designed. The Aquamojis are available now on iTunes.