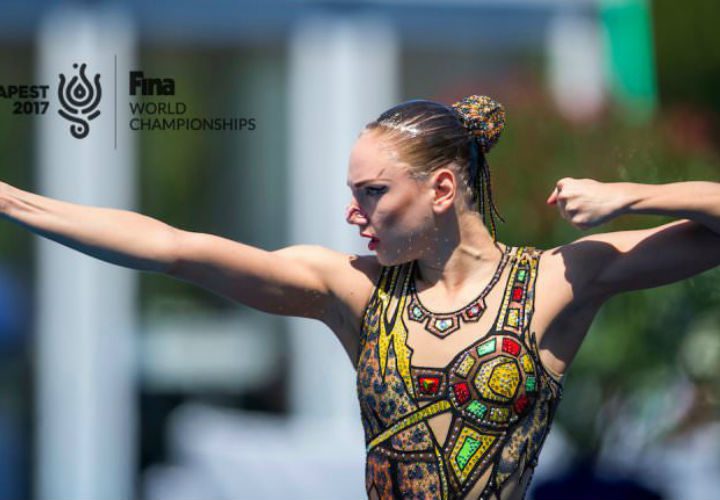 Photo Courtesy: deepbluemedia
Editorial Coverage provided by

Svetlana Kolesnichenko of Russia continued to capitalize on her World Championships experience on day six of competition with a second individual gold medal in the synchro solo free final. Her second gold individual gold brings Team Russia synchro medal count up to four golds and one silver.
Kolesnichenko's win marks her third gold of the meet and continues Team Russia's strong tradition of victory in the solo free final. The only year that Team Russia has not brought home gold in the solo free final was in 2007, the year the event was introduced. She completed her routine with a total of 96.1333 points.
While speaking to FINA and the associated press, Kolesnichenko explained,
"I'm the Amazon in my free solo routine. So I kind of fight for gold in the true sense of the word. I like this program very much and I want to thank Natalia Ischenko, who produced it. I executed a very good performance in the final. I did the best I could. I'll continue to pursue this standard in the future as well."
Spain's Ona Carbonell grabbed silver with a final score of 95.0333, while performing over an Edit Piaf song, which was interpreted by a younger singer. The solo free final marked her second silver of the meet and ties her with fellow Spaniard Gemma Mengual, who holds the title of most decorated Spanish synchro swimmer, with a total of 20 medals spread between the World Championships and the Olympics.
Anna Voloshyna of Ukraine collected her third bronze medal of the World Championships with a 93.3000 finish in the solo free final. She also owns the bronze in the solo tech and the duet tech.