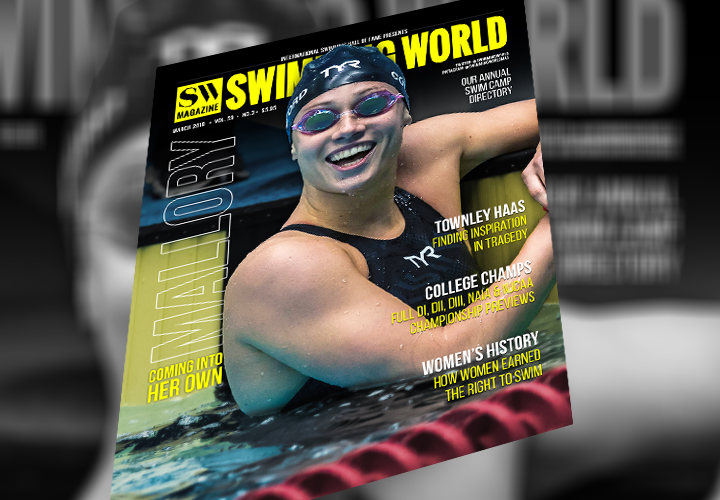 Each year Swimming World Magazine devotes the March issue to the predictions and previews of the upcoming NCAA, NAIA, and NJCAA Championships. This year Swimming World is excited to announce that we are extending the magazine to 56-pages to provide our readers with even more content!
Along with previews of the upcoming championship season the March issue will include a personality feature on Mallory Comerford – one of the NCAA's female breakout stars from 2017, a special women's history month feature, and a bonus personality feature on an NCAA American record holder.  Don't miss this issue by ordering YOUR SUBSCRIPTION TODAY!
Swimming World Magazine gives you access to all of the back issues of Swimming World Magazine dating back to 1960!  Visit the Swimming World Magazine Vault.