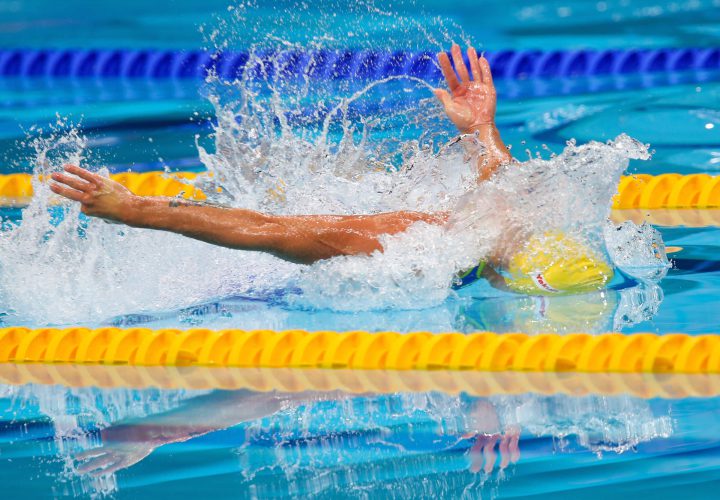 The 20th annual Luxembourg Euro Meet concluded today in Luxembourg, with many of Europe's best swimmers wrapping up a weekend of fast racing. Sweden's Sarah Sjostrom broke her first meet record of the meet on the last day of the competition, posting a 56.77 in the 100 butterfly to set a new meet mark. She also wrapped up the meet with a win in her final event, taking first in the 100 free in 53.44.
Britain's Georgia Davies also had a meet record of her own in the 50 backstroke (27.75), while Ukraine's Mykaylo Romanchuk set a new meet record in the 400 free (3:48.68). While he didn't set a meet record in the event, Britain's Adam Peaty set the fastest time so far in the world in the 100 breast (59.62). Peaty had set a meet record in the 50 breast (26.94) earlier in the meet as well.
Russia's Kliment Kolesnikov also continued his strong 2017 into 2018, adding wins in the 50 back (25.32) and 100 free (48.52) to his 100 back win from earlier in the meet. His 100 free is the top time in the world this year ahead of Nathan Adrian.
You can find a recap of yesterday's swims here and the full results of the Luxembourg Euro Meet here.