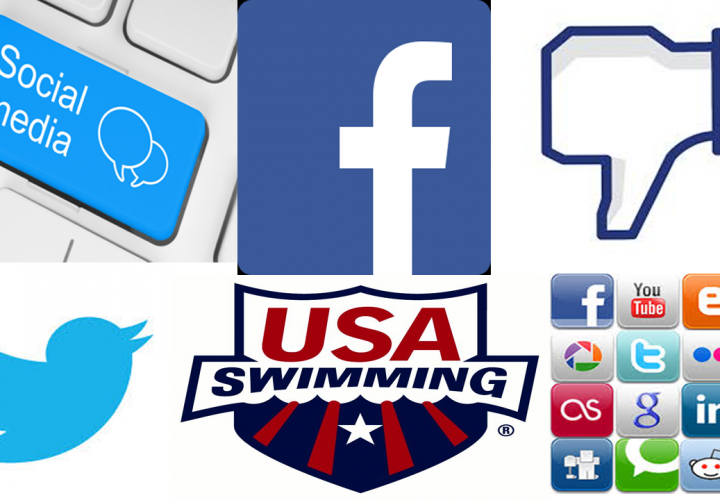 Guest submission by USA Swimming
As the discussion continues about the complicated nature of social media between teachers and students, USA Swimming this week is reiterating social media recommendations used for its more than 400,000 members.
While recognizing the reality and convenience of social media and instant communications, USA Swimming and its members also realize that risks must be considered when adults use these tools to communicate with minors.
As part of USA Swimming's Safe Sport program, the organization is working to increase awareness and reduce the risk of issues between adults and minors. The organization requires that its clubs implement an electronic communications policy and provides a model clubs can use.
Our model policy states that all communications between a coach or other adult and an athlete should be professional in nature and for the purpose of communicating information about team activities other communications on social media or instant messaging is off limits.
Here are some social media policy guidelines for educators or organizations that work with children. USA Swimming encourages the TAP (Transparent, Accessible, Professional) rule of thumb:
Keep it professional: Social media between adults and children must be about pertinent issues, and not contain or relate to any of the following – drugs or alcohol uses, explicit language or photos, adult personal issues and social activities.
Share with the world: Ask if the communication is something that would be appropriate or acceptable in a face-to-face meeting or is it something you would say out loud to parents or other adults? If not, then it is not appropriate.
No hidden messages: All communications between adults and children should be clear, direct and free from innuendo or expectations.
No secrecy: Everything shared between an adult and a youth must be considered public record, and include parents when possible in the communications.
Maintain boundaries: Adults "friending" youth or accepting friends on personal Facebook pages is not a good policy. Use official organization Facebook or Social Media pages for communications between adults and children. Same goes for Twitter and other social media mediums.
Business Hours: Texting and emails between adults and children must follow professional guidelines and be undertaken during normal business hours, and adults should be copied on messages.
Have an out: Create rules where parents or guardians may request that their child not be contacted by adults through any form of electronic communication.
For more information about this topic, visit USA Swimming's Safe Sport program site.