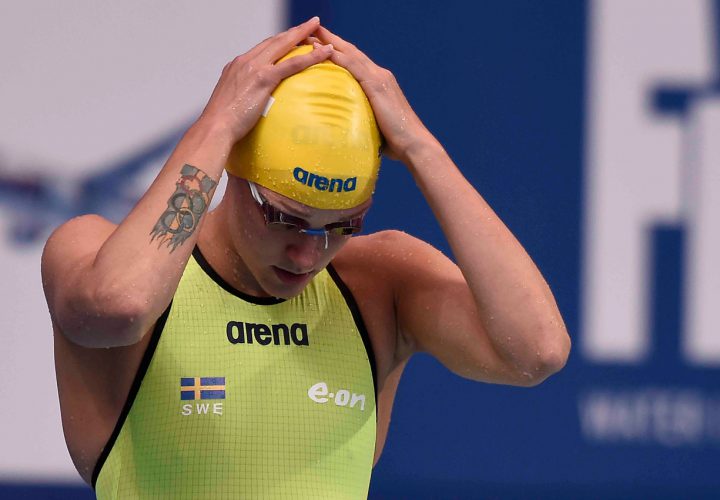 Photo Courtesy: Fabio Ferrari - LaPresse
In her third race of the final night of the 2017 European Short Course Championships, Sarah Sjostrom won the 50 freestyle. Her 23.30 is a new Championship record, just faster than the 23.32 swum by the Netherlands' Hinkelien Schreuder in 2009. That was Sjostrom's second Championship record in as many swims.
The Netherlands took two of the top four spots in the event. Ranomi Kromowidjojo was also under the old Championship record, only .01 behind Sjostrom. She touched in 23.31. Her reaction time was also .01 slower than Sjostrom's.
Tied for the fastest reaction time in the field (.61), Denmark's Pernille Blume settled for third with her 23.49. Kromowidjojo's teammate Femke Heemskerk was fourth in 23.82.
Russians Maria Kameneva and Rozaliya Nasretdinova were fifth and seventh in 23.88 and 23.99, respectively. Charlotte Bonnet of France posted a 23.94 for sixth and Finland's Mimosa Jallow (24.20) was eight.