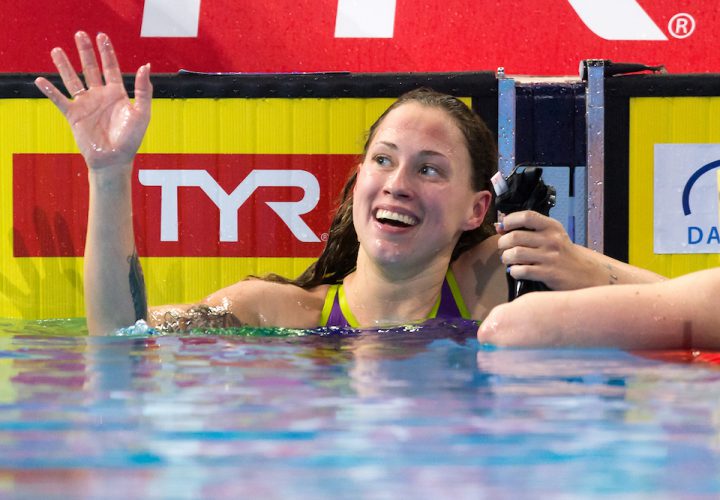 Photo Courtesy: Andrea Staccioli / Insidefoto / Deepbluemedia
Germany's Sarah Koehler led for most of the race in the women's 800 free final at the European Short Course Championships, but she could never quite escape Hungary's Boglarka Kapas. Still, Koehler had enough down the stretch to secure the win.
Koehler touched in 8:10.65, about a half second ahead of Kapas (8:11.13). Italy's Simona Quadarella took third in 8:16.53.
Liechtenstein's Julia Hassler finished fourth in 8:18.28, just ahead of Russia's Anastasia Kiprichnikova (8:18.44). Other competing in the final included Slovenia's Tjasa Oder (8:20.70), Portugal's Diana Margarida Duares (8:26.35) and Slovenia's Katja Fain (8:27.39).