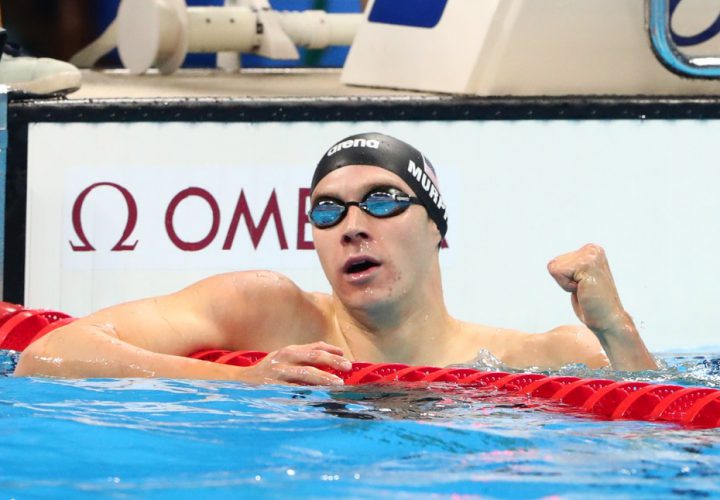 Photo Courtesy: Rob Schumacher-USA TODAY Sports

Editorial Coverage Sponsored By FINIS
The stage was set for an exciting men's 4×100 medley relay final to close out the pool swimming of the 2016 Rio Olympic Games. Great Britain swam their four fastest swimmers in prelims to take the top seed entering finals. Michael Phelps was set for his Olympic finale and was not planning on exiting with anything short of gold.
Regardless of the final outcome, a significant mark was made in the first minute of the event.
Ryan Murphy opened the relay for the Americans with a world record in the 100 meter backstroke. The individual gold medalist touched in 51.85, faster than the Olympic record of 51.97 he posted on Monday night.
Murphy's 51.85 was .09 faster than Aaron Peirsol's 51.94, swum at the end of the super suit era in Indianapolis in July 2009.
Peirsol's splits: 25.35, 26.59
Murphy's splits: 25.13, 26.72
Murphy was followed by Cody Miller, Phelps, and Nathan Adrian who combined for a gold medal winning, Olympic record time of 3:27.95.
Full results can be found here.