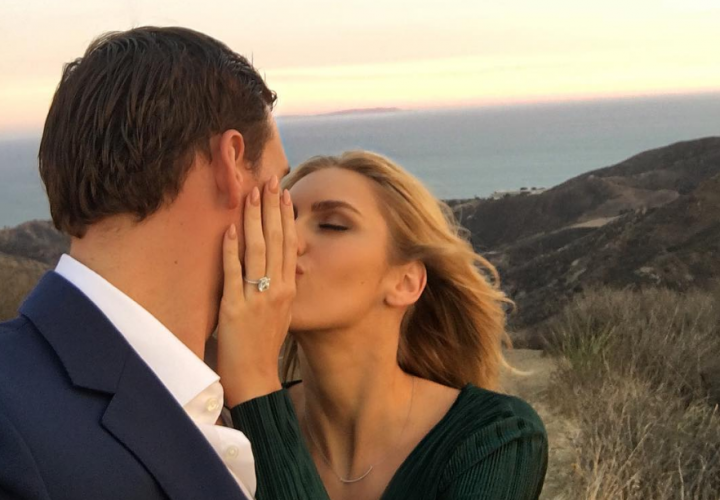 Photo Courtesy: Ryan Lochte (Instagram)
Ryan Lochte announced on Instagram Sunday night that he has proposed to girlfriend Kayla Reid. Lochte and Reid, 25, have been dating since earlier this year, and Reid works as a model.
Reid's Instagram post suggests Lochte proposed at Malibu Canyon in California. The two met at a Hollywood nightclub in January and began dating three weeks later.
"My family says, "Don't you think it's a little too soon?' I'm like, 'Can you put a time on love? Can you?' When I realized this was 'the one' was when she stuck behind me through this," Lochte said, according to USA Today Sports, referring to Reid staying with him after his well-publicized incident after the last night of swimming in Rio.
Reid actually accompanied Lochte to the Olympics this summer and has been in attendance as Lochte has competed on Dancing with the Stars over the past month in Los Angeles. Lochte and partner Cheryl Burke will dance Monday evening in hopes of surviving to compete another week.
"From the very first time I met her, everything has like clicked," Lochte said, via USA Today. "That's why I know I can propose to her because everything that's happened and she's been keeping me so positive. She doesn't care about my fame. She doesn't care about anything."
Read more from USA Today Sports here.