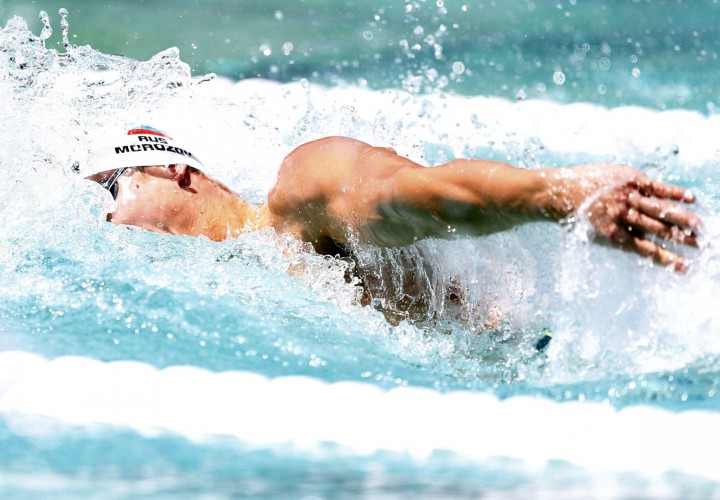 Photo Courtesy: Robert Stanton/USA Today Sports Images
Men's 4×100 Medley Relay
Russia passed the United States on the final leg to win the men's 4×100-meter medley relay at the 2016 FINA Short Course World Championships on Sunday.
Meanwhile, Team USA was disqualified for an early start, and will miss out on the silver medal to end the men's meet.
Russia won gold in 3:21.17 behind Andrei Shabasov, Kirill Prigoda, Aleksandr Kharlanov and Vladimir Morozov.
With the disqualification of the U.S. (Jacob Pebley, Cody Miller, Tom Shields and Blake Pieroni) Australia (Mitchell Larkin, Tommy Sucipto, David Morgan and Tommaso D'Ordsogna) moved up to earn silver in 3:23.56 and Japan won the bronze in 3:24.71.
Belarus was fifth (3:25.36), followed by Great Britain (3:25.77), France (3:26.33) and China (3:26.87).
---
Associated Links
---