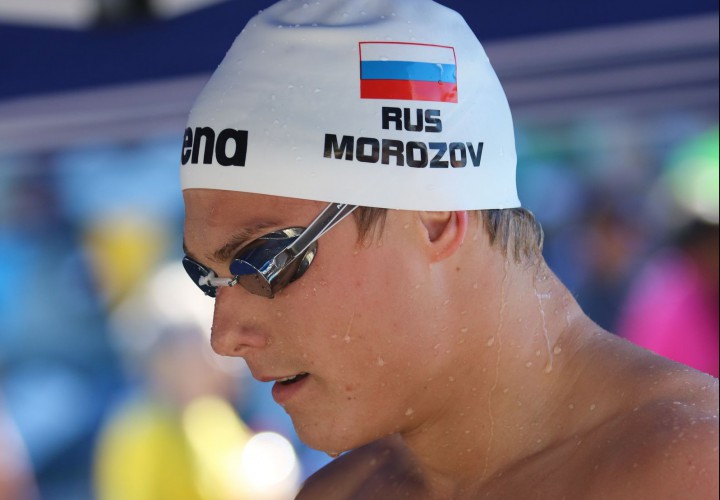 Photo Courtesy: David Farr
The Russian men won gold in the men's 200 free relay to round out the first night of the European short course meet. Kliment Kolesnikov (21.24), Vladimir Morozov (20.59), Sergei Fesikov (20.59) and Mikhail Vekovishchev (20.91) combined to swim a time of 1:23.32.
Kolesnikov's time is a world junior record, the first ever set in the SCM men's 50 free. Fesikov pulled the Russians into first place on his leg, and Vekovischchev held on.
Italy's Luca Dotto, Lorenzo Zazzeri, Alessandro Miressi and Marco Orsi grabbed the silver in 1:23.67, and Poland's squad of Pawel Juraszek, Filip Wypych, Jakub Ksiazek and Konrad Czerniak took third in 1:24.44.
The Netherlands (1:24.61), Serbia (1:25.55), Hungary (1:25.55), Belgium (1:25.92) and Sweden (1:26.09) also swam in the final.