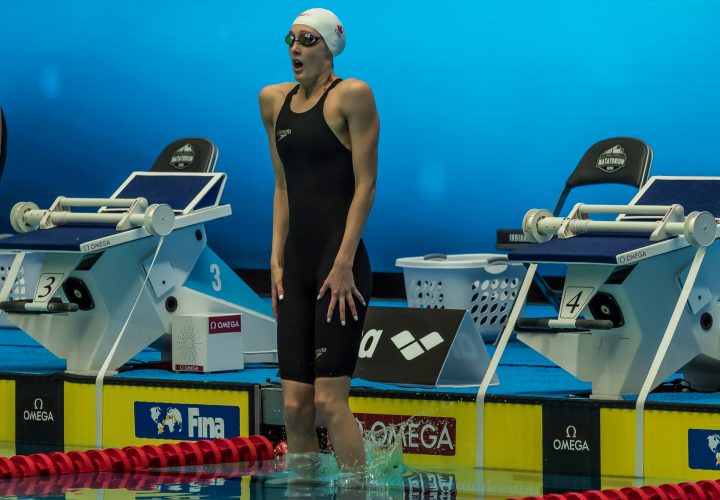 Photo Courtesy: Peter H. Bick
Editorial content for the 2018 TYR Pro Swim Series Austin is sponsored by SwimOutlet.com. Visit SwimOutlet.com for more information on our sponsor. For full Swimming World coverage, check out our event coverage page.
Taylor Ruck continued her star-studded weekend by winning the 100 freestyle in a 53.51, though she was followed closely by the Mission Viejo swimmer on a comeback, Margo Geer, who swam a 53.74 for the silver. Geer posted a personal best of 53.76 in this morning's prelims, which set her up for another best time this evening. Geer's coach Coley Stickels told SwimmingWorld Geer was planning on shaving for the meet, which could be a contributing factor to her impressive weekend so far.
Kayla Sanchez took fourth in the race with a 54.71 while Wolfpack Elite's Arianna Vanderpool Wallace took fifth in a time of 54.75.