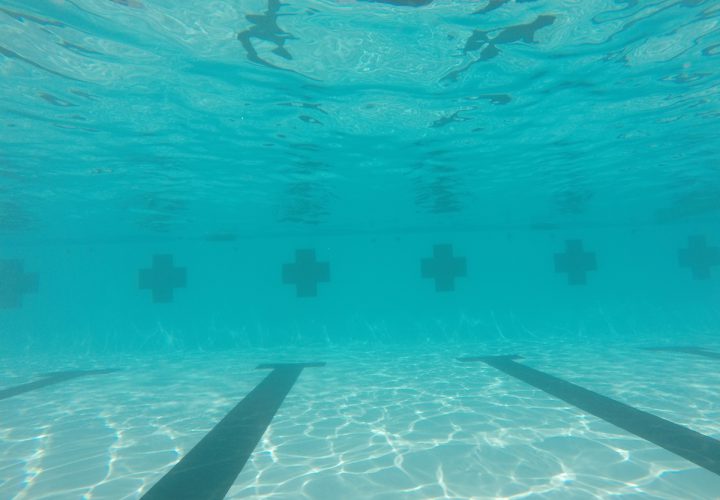 Photo Courtesy: Mary Pruden
One national record fell and one FINA A cut was earned through the first two days of the 2016 Slovenia Championships.
Robert Zbogar recorded a Slovenian national record with his performance in the 200 butterfly. He stopped the clock in 1:57.29, faster than the 1:57.64 he posted in 2014, and just outside the world's top 20 this year. The swim was also three tenths shy of the FINA A cut.
Anja Klinar was just faster than the FINA A cut with her 400 freestyle victory. She touched in 4:08.92, under the 4:09.08 standard.
Martin Bau was the top finisher in the men's 400 freestyle in 3:54.95, well ahead of runner up Grega Popovic in 3:58.05. Bau later won the 800 freestyle with a 8:19.31.
Peter John Stevens swam a 27.44 in the men's 50 breaststroke, registering an A cut for 2017 World Championships.
Three women came into the finish together in the 200 IM. Anja Crevar got her hand to the wall first with a 2:16.19, just ahead of Ana Radic in 2:16.38 and Tjasa Pintar in 2:16.88.
Anze Tavcar was the only swimmer to clear 50 seconds on his way to the top of the podium in the men's 100 freestyle. He touched in 49.82. Janha Segel swam a 56.16 to win the women's 100.
Ilya Shymanovich of Belarus out touched Stevens 1:01.30 to 1:01.38 in the men's 100 breaststroke. Tjasa Vozel won the women's event in 1:10.64, just ahead of Ana Radic on 1:10.98.
Jonatan Kopelev of Israel was first to the wall in the men's 50 backstroke, touching in 25.48. In the women's event, Ademari Kosak stopped the clock in 30.02.
Diana Naglic stopped the clock in 2:17.33 to win the women's 200 butterfly.
In the men's 200 backstroke Teo Kolonic touched in 2:04.38 to take the title. The women's crown went to Janja Jamsek in 2:17.44.
Tara Vokv out touched Bozel 32.52 to 32.56 for the win in the women's 50 breaststroke.
Fran Krznaric stopped the clock in 2:04.71 on the way to victory in the men's 200 IM.
Gaja Natlacen won the women's 800 freestyle in 8:51.03.
2016 Slovenia Championships: Day 1 and 2 – Results