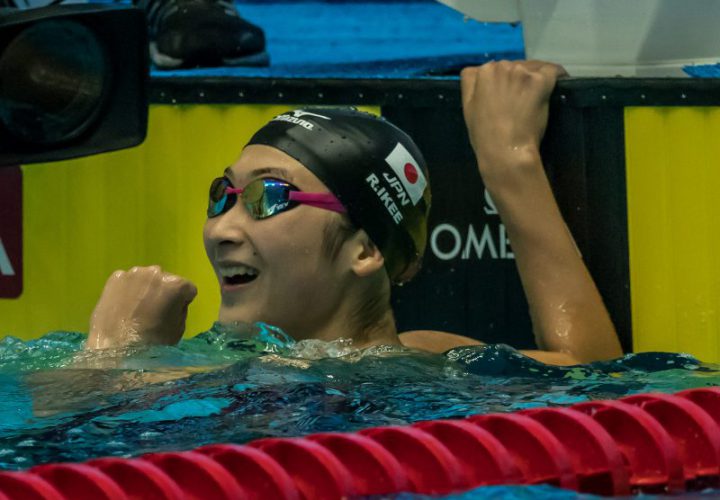 Photo Courtesy: Peter H. Bick
Editorial content for the 2017 FINA World Cup is sponsored by TritonWear. Visit TritonWear.com for more information on our sponsor. For full Swimming World coverage, check event coverage page.
Japan's Rikako Ikee earned herself a bronze medal and lowered her own WJR all in the same swim during the final of the women's 50m butterfly during the first finals session of the 2017 Tokyo World Cup.
Ikee, representing her club instead of her Japanese national team, lowered her WJR by about a half second from a 25.73 to a 25.14. The old record comes from the Tokyo stop of last year's FINA World Cup Circuit.
In tonight's race, the young Japanese up and comer was able to secure a bronze medal in the event behind Olympic superstars Sarah Sjostrom and Ranomi Kromowidjojo.