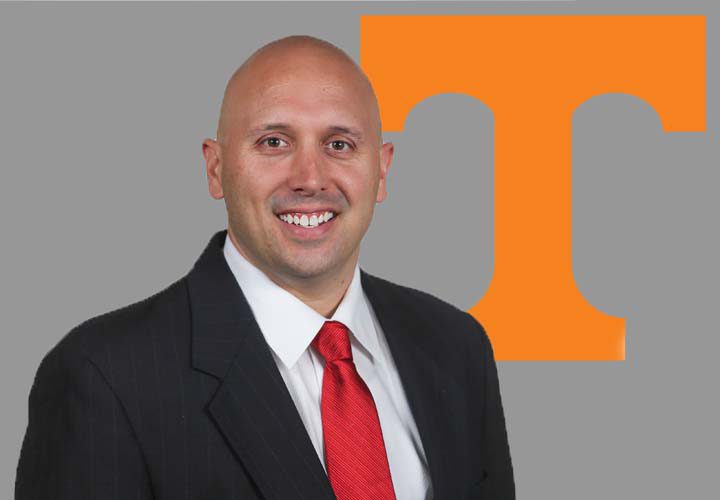 Photo Courtesy: Tennessee Athletics
Tennessee swimming and diving head coach Matt Kredich announced the addition of assistant coach Rich Murphy to the program's staff.
Murphy has a long track record of mentoring Olympians and international-caliber swimmers on the club and collegiate level.
He has spent most of the last decade helping lead the Dynamo Swim Club in Atlanta. After being on staff from 2007-13. He rejoined the club in 2015 as an associate head coach guiding the competitive platform.
During the 2013-14 season, Murphy was the women's head coach at the University of Houston, leading the team to its best NCAA finish in five years.
"I'm thrilled to bring Rich Murphy into the Tennessee Swimming and Diving family," Kredich said. "Rich is widely regarded as one of the top coaches in the country. He has had a long track record of coaching athletes to elite performances across a number of events and distances. He has worked with dozens of Olympians and many All-Americans, but one of the best things I can say is that all of the people I've talked to about him have said some version of the same thing: 'Great Coach, better man.'

"He's a great fit for Tennessee. He's very competitive, he's very humble, and he's always looking to get better."
Between the stops of his career, he has worked with 39 Olympians. He has previously served as an assistant coach at Auburn (2006-07) and Bowling Green (2005-06). On the club scene, he was a volunteer assistant for Club Wolverine at Michigan under coaches Bob Bowman and Jon Urbanchek when Michael Phelps trained there (2005-06) and was the head coach for Sun Devil Aquatics at Arizona State (2003-05).
He is the current coach of 2012 and 2016 Olympian Matias Koski, an NCAA champion distance swimmer who competed at the University of Georgia, and 2016 Olympian Jay Litherland and his brothers Kevin and Mick, who all swim at Georgia.
Press release courtesy of University of Tennessee Athletics.