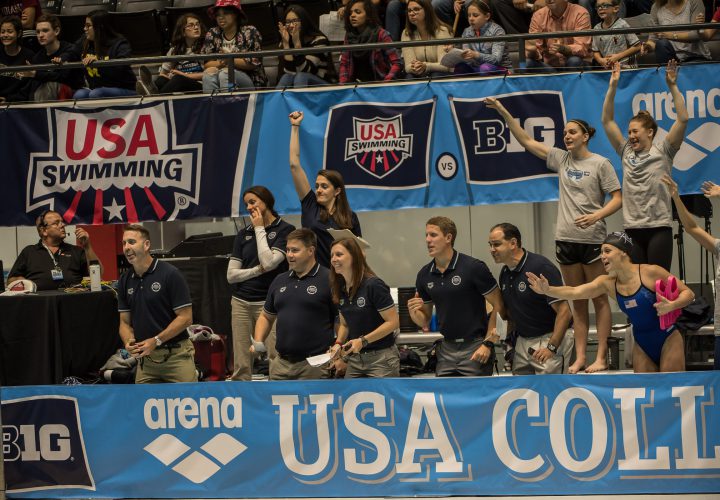 Photo Courtesy: Peter H. Bick
The inaugural USA College Challenge took place this past weekend at the IUPUI Natatorium in Indianapolis, IN. Swimming World's chief photographer, Peter H. Bick, was on hand to capture all of the action and excitement throughout the meet as the Big Ten schools joined forces to take on Team USA.
While Team USA may have taken home the title, the Big Ten made their presence known with fast times for a November dual meet, including strong performances by Indiana's Blake Pieroni and Lilly King, Michigan's Siobhan Haughey and Li Zhesi, and Minnesota's Kierra Smith.
The meet also gave young guns Brooke Forde, Eva Merrell, Alex Walsh, and Robert Finke the chance to display their competitive side alongside national team members and collegiate athletes.
2016 USA College Challenge
This slideshow requires JavaScript.
Catch up on all of the events by visiting the 2016 USA College Challenge event page!