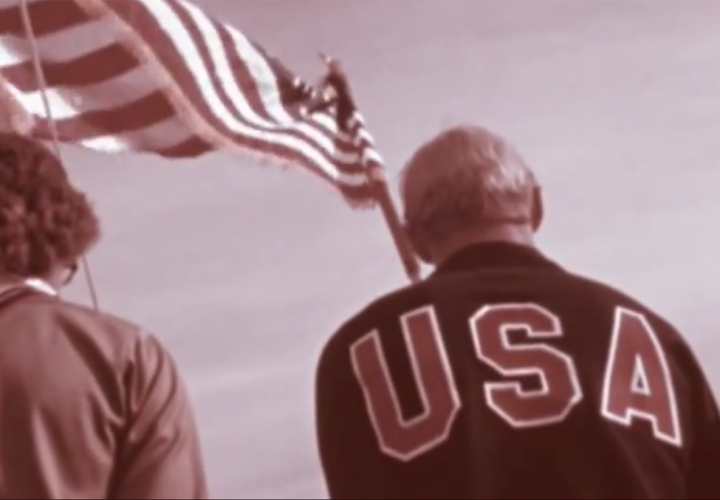 1974 highlights from the USA vs. East German dual swimming meet in Concord California. At the height of the cold war, it was one of the most anticipated swimming meets in history and it did not disappoint the thousands of spectators who saw it. The US Team was led by Tim Shaw, John Naber and Shirley Babashoff. Among the highlights is John Naber's upset of Roland Mathes, the DDR backstroke king who hadn't lost a race in seven years. Narrated by Don Schollander.
Things changed drastically for the USA women two years later. Soon after this meet, the East German women were systematically doped by their government leading up to the 1976 Montreal Olympics.
From the archives of the International Swimming Hall of Fame.

In other matters concerning the International Hall of Fame, Swimming World obtained photos of the proposed Santa Clara Swim Center, future home of the International Swimming Hall of Fame. The city of Santa Clara hopes to build a new 3-acre International Swim Center on the other side of Central Park from its current aquatics facility that would eventually house the 7,500-square-foot Hall of Fame.
According to Bruce Wigo, Executive Director for the International Hall of Fame, the overarching factors that would make a successful marriage between Santa Clara and ISHOF are definitely in place. The new mecca of Swimming would be Santa Clara.
Centerpiece of the complex would be an Aquatic Theater, where fans would be on top of the action in the pool. Think more of courtside seats at a basketball game, less of the current standard pool setup of the fans being pushed well away from the pool.