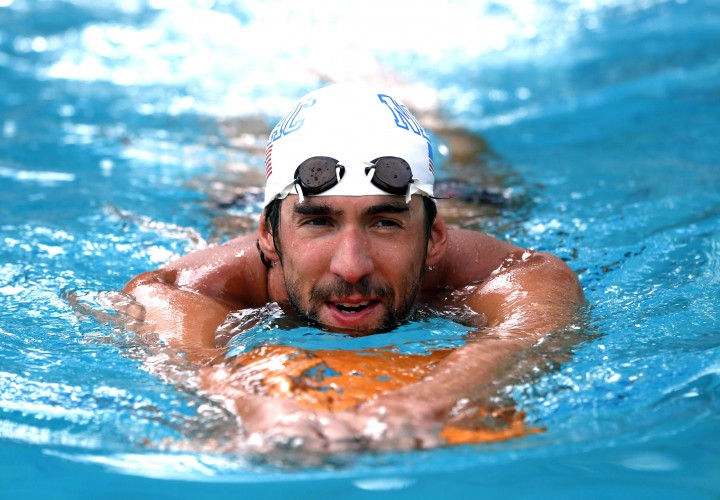 ATHENS, Georgia, July 12. THERE's little doubt that Olympic superstar Michael Phelps is getting himself primed for another epic run this summer, and his second victory of the weekend at the Bulldog Grand Slam is just another indicator that he's fully back from retirement.
Phelps won his second title of the meet, and second head-to-head matchup with the recovering Ryan Lochte, as the two battled in the men's 100-meter back. Phelps raced his way to a 53.88 in the event for the win, moving to 14th in the world rankings with the effort. He's currently the third-fastest American with Matt Grevers (53.72) and David Plummer (53.86) not that far ahead of him. His time is just half-a-second off his in-season best of 53.42 from the 2008 Swimvitational, when he was at the peak of his swimming career prior to his epic eight gold medals at the 2008 Beijing Olympics.
Lochte, in his first meet back after re-injuring his knee at the Mesa stop of the Arena Grand Prix, took second overall in 54.40, while SwimMAC's Tyler Clary picked up third in 55.41 as part of an incredible triple tonight. Notably, SwimMAC's Nick Thoman posted a 25.34 split going out, before settling in for an eighth-place 1:15.83 in the 100. That split is just outside the top 20 in the world.
Special thanks to Athens Bulldog Swim Club for this video.