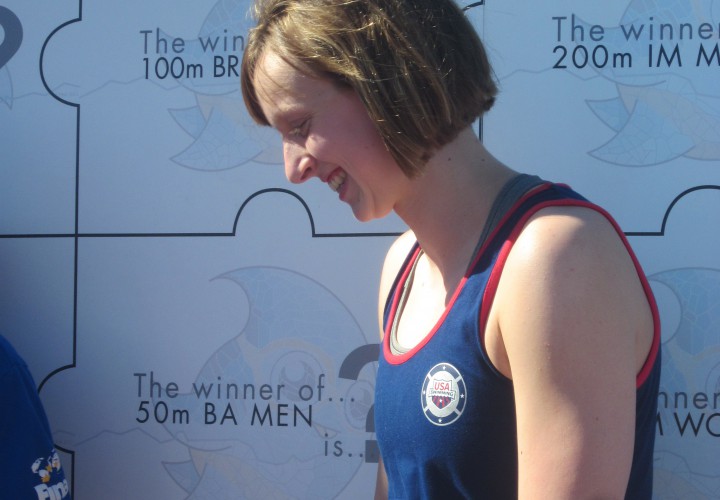 SHENANDOAH, Texas, June 20. EVERYONE was so surprised at the possibility of a world record from NCAP's Katie Ledecky that the only race footage to show up so far is the last 150 meters of the amazing swim.
Daniel Gately captured the last part of Ledecky's amazing swim from The Woodlands Senior Invitational and uploaded it to YouTube today.
Ledecky smashed her own world record in the women's 1500-meter free with a sizzling time of 15:34.23.
Ledecky's effort crushed her previous mark of 15:36.53 set at the 2013 World Championships in Barcelona, and provides a potentially scary time to come this summer as she starts to hit her taper meets.