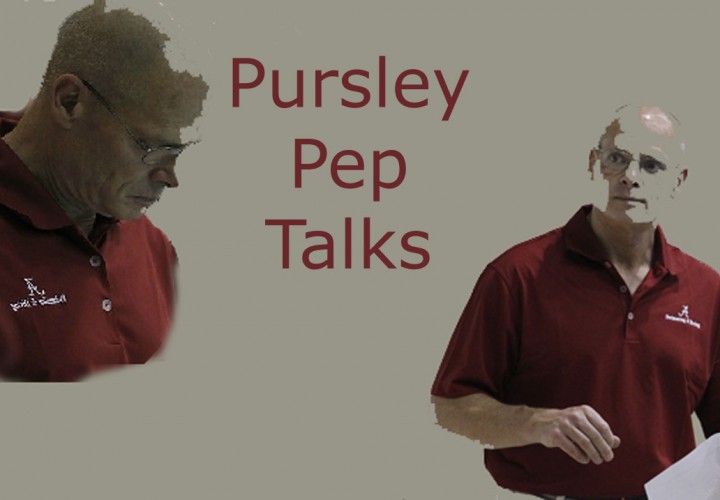 Swimming World will publish a collection of coaching perspectives written by Alabama head swimming coach Dennis Pursley. This is the 15th installment of a series that will be rolled out throughout the coming months.
RESPONSE TO ADVERSITY
One of the few things that we can be certain of in life is that sooner or later, we will find ourselves face to face with adversity. It cannot be avoided, and it will often make or break us.
Adversity is sometimes encountered in circumstances over which we have no control. When this form of adversity is presented to the entire field of competitors, we can actually make it our ally rather than our enemy.
Long lines, transportation problems, uncomfortable temperatures, overcrowded conditions, etc. will often distract and discourage our competitors. If we can maintain our focus and composure in these situations, we will likely be advantaged over the competition. When circumstances beyond our control prevent us from proceeding as planned, we must be able to "roll with the punches" and modify our plans with a positive attitude and without complaint.
Adversity can also present itself in the form of failure. Here again, this is an unplanned component of the pursuit of excellence that cannot be avoided.
I recently heard one of the most accomplished NBA (American basketball) coaches say that he learns much more from failure than from success. The natural inclination for most people is to respond to failure with diminished confidence and enthusiasm. Conversely, great athletes will turn a negative into a positive by learning from the experience and responding with greater determination to succeed.
We must not only be able to deliver a punch, but we must also be able to take one and bounce back strong: "Our greatest glory is not in never failing, but in rising every time we fall."
About Dennis Pursley
After getting his start as a volunteer coach on Don Gambril's first Alabama staff, current Alabama head coach Dennis Pursley has gone on to one of the most extraordinary careers in the sport of swimming, a career that led him to be named one of the 25 most influential people in the history of USA Swimming in 2003.
Pursley has helmed coaching staffs throughout the world, including stops as the first head coach of the Australian Institute of Sport, the inaugural director of the United States National Team and most recently the head coach of Great Britain's 2012 Olympic squad. Pursley returned to the deck in 2003 as the head coach of the Brophy East Swim Team in Phoenix Ariz., before becoming the head coach of British Swimming in 2008.
Pursley and his wife Mary Jo have five children, Lisa, Brian, David, Steven and J.J. Lisa and David have joined him on the Alabama staff.