Product Description
Swimming World Magazine April 2016 Issue
In this issue:
MAGAZINE FEATURES: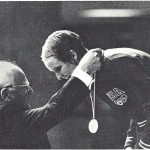 016 TOP 9 OLYMPIC UPSETS: #4 SANDY NEILSON— THE LAST AMERICAN
by Chuck Warner
Sixteen-year-old Sandy Neilson was the third fastest American in the women's 100 free to qualify for the U.S. Olympic team in 1972. When she got to Munich, she also had to race world record holder Shane Gould. No matter: Neilson won the event… and with that upset victory nearly 44 years ago, she is now "The Last American" woman to be crowned the outright Olympic champion in the 100 freestyle.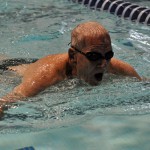 019 2015 TOP 12 WORLD MASTERS SWIMMERS OF THE YEAR
by Jason Marsteller, Annie Grevers, Seren Jones, Sophia Chang and Hideki Mochizuki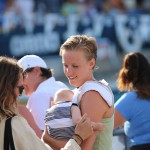 026 MOMMA ON A MISSION
by Annie Grevers
Dana Vollmer is many things: Olympic gold medalist, former world record holder in the women's 100 fly, wife, mom, daughter, swimming enthusiast—and after retiring from the sport after the London Olympics and giving birth to a son, Arlen, in March 2015, the 28-year-old is back in the pool and has her eyes set on Rio.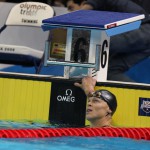 030 HISTORIC SURPRISES AT U.S. OLYMPIC TRIALS: GABE WOODWARD'S OLYMPIC PRAYER
by Chuck Warner
After Gabe Woodward graduated from USC in 2001, it seemed that his swimming career was over. For nearly two years, he didn't race or train. But his strong faith brought him back to the sport in 2003. He prayed that he would be able to honor the Lord by humbly fulfilling the potential he had been given as an athlete. With that prayer, his dream of making the 2004 U.S. Olympic team began to unfold.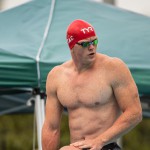 033 MENTAL PREP: BEFORE THE BEEP WITH JOSH SCHNEIDER
by Annie Grevers
Josh Schneider narrowly missed making the 2012 U.S. Olympic team. This is when Schneider started what he called, "building a new me." And he's been under construction ever since.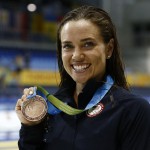 036 NUTRITION: AROUND THE TABLE WITH NATALIE COUGHLIN
by Annie Grevers and Tasija Korosas
Pull up a chair at Natalie Coughlin's training table, and discover a sample daily menu in the iconic Olympian's words. Swimming World's nutrition guru, Tasija Karosas, provides the nutritional explanations.
COACHING
010 LESSONS WITH THE LEGENDS: FORBES CARLILE
by Michael J. Stott
014 SWIMMING TECHNIQUE MISCONCEPTIONS: SWIM THROUGH THE PAIN (Part II)
by Rod Havriluk
A common misconception is that it is necessary to "swim through the pain" to optimize performance. Whether a swimmer suffers shoulder pain from conditioning or injury, continuing normal training can negatively impact technique (and performance). This article presents the characteristic technique elements that stress the shoulder on butterfly and freestyle to help swimmers and coaches identify problems before they become injuries.
041 Q&A WITH COACH BRAD SHIVELY
by Michael J. Stott
042 HOW THEY TRAIN REED DALTON
by Michael J. Stott
TRAINING
039 DRYSIDE TRAINING: MEDICINE BALL AND STRETCH CORDS WORKOUT
by J.R. Rosania
JUNIOR SWIMMER
045 UP & COMERS
by Taylor Brien
COLUMNS
008 A VOICE FOR THE SPORT
038 MOMS AT MEETS
046 GUTTER TALK
048 PARTING SHOT