Product Description
Swimming World Magazine September 2016 Issue
In this issue:
FEATURES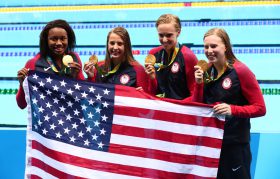 010 ROCKIN' IN RIO!
Winning half of the events and collecting more than three times more medals than any other country, Team USA dominated the swimming competition at the XXXI Olympiad in Brazil.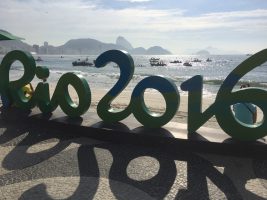 012 2016 RIO DE JANEIRO OLYMPICS: PHOTO GALLERY
Photos by USA TODAY Sports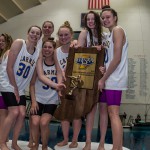 031 GIRLS' NATIONAL HIGH SCHOOL CHAMPIONSHIPS: THE NUMBERS SPEAK FOR THEMSELVES
by Shoshanna Rutemiller
The Carmel (Ind.) High School girls' swimming team just keeps on winning…and doing so with class.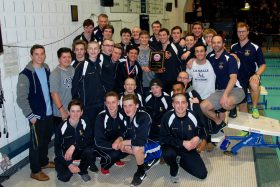 035 BOYS' NATIONAL HIGH SCHOOL CHAMPIONSHIPS: NO. 1 FOR NO. 1
by Annie Grevers
After finishing runner-up last year in Swimming World's boys' national high school championships, La Salle College High School of Wyndmoor, Pa. came back and won its first-ever national team title.
COACHING
008 LESSONS WITH THE LEGENDS: SHERM CHAVOOR
by Michael J. Stott
040 Q&A WITH COACH TREVOR MIELE
by Michael J. Stott
042 HOW THEY TRAIN ELISE GIBBS
by Michael J. Stott
TRAINING
039 DRYSIDE TRAINING: THE NEED FOR SPEED
by J.R. Rosania
JUNIOR SWIMMER
045 UP & COMERS
by Taylor Brien
COLUMNS
038 MOMS AT MEETS
by Annie Grevers
046 GUTTER TALK
048 PARTING SHOT
ON THE COVER
By winning six more medals in R io, Michael Phelps' historic totals have grown to 23 gold and 28 overall in five consecutive Olympic Games from 2000 to 2016! He ev en made history by becoming only the second swimmer ever to carry the American flag and lead the USA contingent at the opening ceremonies. Oh, and he also finished in a three-way tie for the silver medal in the 100 fly—another Olympic "first" for the greatest Olympian of all time who insists that these Games will be his last. (See feature, page 10, plus our 2016 Rio De Janeiro Olympics photo gallery, pages 12-28.)
[PHOTO BY ROB SCHUMACHER-USA TODAY SPORTS]