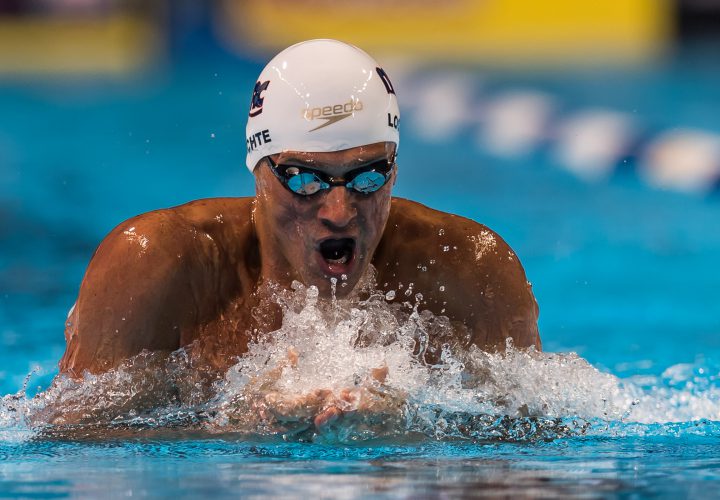 Photo Courtesy: Peter H. Bick
Editorial Coverage provided by

Tonight Ryan Lochte picked up an individual swim in Rio with his second place finish in tonight's 200 IM. While Michael Phelps led the way, Lochte pushed him throughout the race.
After the session, Lochte spoke to the media about how difficult this week has been for him. He discussed how he has handled his groin injury on Sunday and what he hopes will come from this summer's Olympic schedule once he is recovered.
When discussing tonight's swim, the world record holder emphasized how much he embraces his now 13 year old rivalry with the Greatest of All Time. Tonight, the two went head to head for the final time in American water. When asked if one of their match ups stand out to him, Lochte pointed out his own world record breaking swim in 2011. He also revealed that he has not yet met Boomer.
Lochte also reflected on the changes he has made in the past four years, going from the University of Florida to SwimMAC's Team Elite.