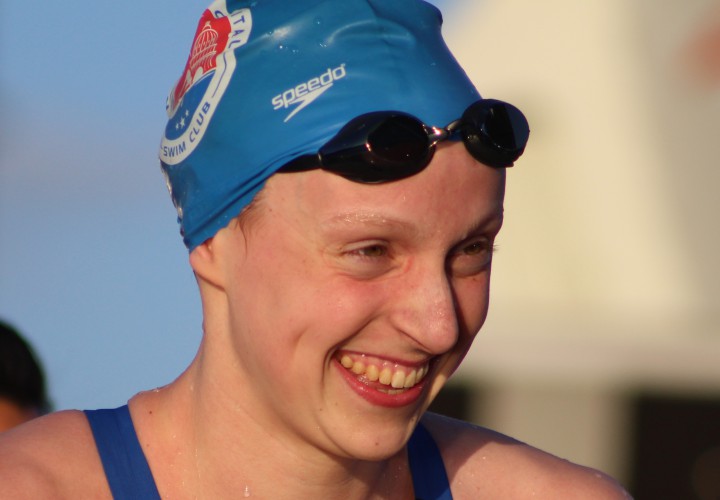 Photo by Azaria Basile
Editorial coverage for U.S. Senior Nationals proudly sponsored by Master Spas!
IRVINE, California, August 5. DURING a full run of press conferences with some of the top swimmers in the world today, NCAP's Katie Ledecky and her coach Bruce Gemmell had a conversation with the media the eve of the USA Swimming Senior Nationals.
Press Conference
Ledecky tackled a full load of questions, including the obvious comparisons between Katie Ledecky and Missy Franklin as two of the fastest and youngest stars on Team USA. She also spoke about her world-record spree in Texas.