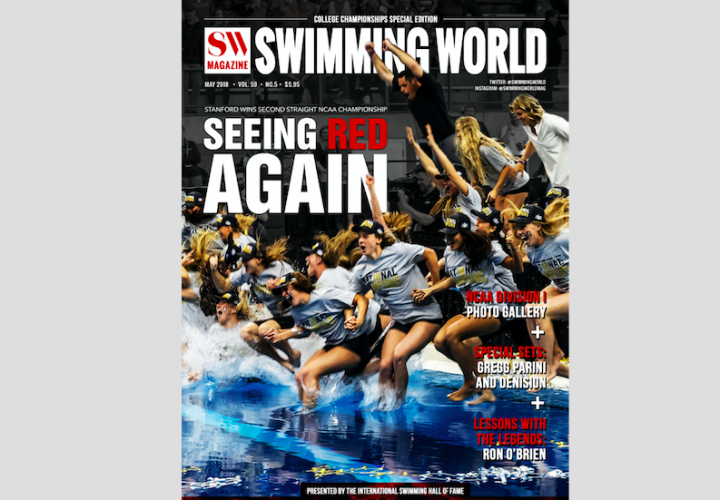 The release of the May issue of Swimming World Magazine is swiftly approaching and now is the time to subscribe to have it delivered right to your door!
Each May, Swimming World Magazine breaks down the highlights of the NCAA, NAIA, and NJCAA Championships complete with photos, features, and more.
Additional highlights of the May 2018 issue include a special feature on Legend Ron O'Brien, a closer look at special sets with Gregg Parini and Denison, and a special Gutter Talk featuring answers from World and Olympic champions.
New! 1-Year Digital Only Subscription for just $29.95 Order Now!