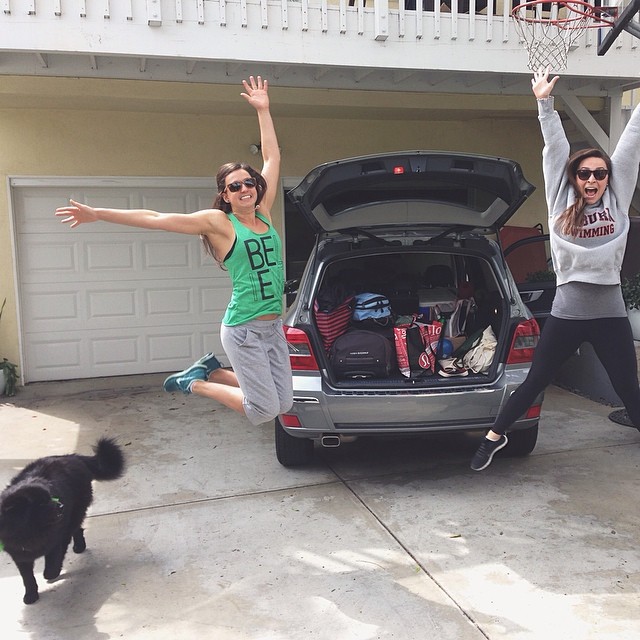 LOS ANGELES, California, March 28. RECENTLY, Olympians Rebecca Soni and Ariana Kukors, co-founders of Atlas Ventures, embarked on a one-month Practice Crash tour of the West Coast. Throughout the next month, Soni and Kukors will be dropping in on various swim teams to add some spice to their practices.
Here's their kickoff video!
Soni and Kukors also gave some more details about the West Coast Tour on their site:
"I haven't been everywhere, but it's on my list."
We are about to embark on a month long road trip all around the west coast and we could not be more excited! When we started The Atlas Venture's together, we not only had the mission to positively empower the youth of today, but also to search for our own personal growth. This road trip will be both of those things for us.
We will be starting out in Los Angeles, and will be heading to Las Vegas, Reno, Tahoe, Salt Lake City, Park City, Boise, Coeur D'Alene, Spokane, Seattle, Vancouver, Portland, Salem, Eugene, Redding, Napa, San Francisco, and San Diego. If we will be passing by you, shoot us a message by visiting http://www.theatlasventures.com/Pages/Request.aspx ….
We might have you on our list of places to #PracticeCrash but we might not- we'd love to see you! Along with practice crashing, we will be hiking, eating, running, walking, doing yoga, and living life! If you have any suggestions for must see places along our way, please let us know!
We are looking forward to a month of meeting sweet swimmer kiddies, fascinating conversation, personal development, and lasting memories. If you'd like to help us on this quest, please visit http://www.theatlasventures.com/roadtrip
Follow along on twitter with @practicecrash
Cheers to living out our dream,
-Reb & Ari