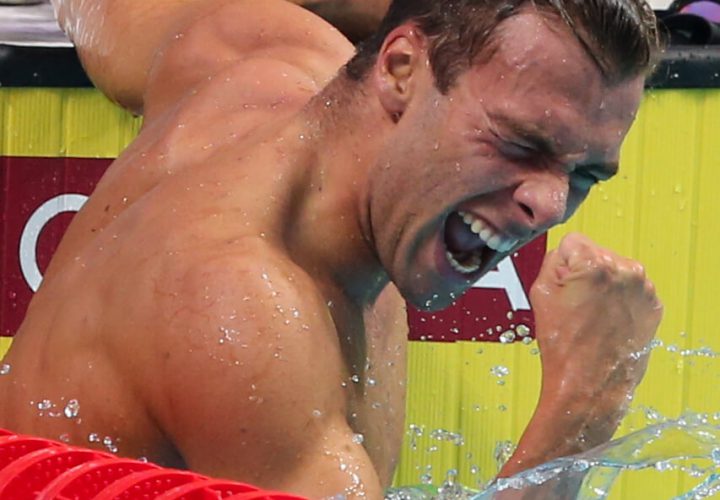 Editorial Coverage provided by

The eighth and final day of the 2017 FINA World Championships has finished and with that the championships have come to a close.
Eight days of competition saw Sarah Sjostrom post two world records and collect four individual medals (three gold and one silver) and saw the emergence of Caeleb Dressel. Dressel charged to three individual gold medals and four relay gold medals. Their efforts earned them the title of female and male swimmers of the meet.
Lilly King over-turned yet another world record en route to gold in the women's 50 breast, beating her Russian rival Yulia Efimova for a second time this meet.
King joined fellow Americans Kathleen Baker, Kelsi Worrell, and Simone Manuel for a world record breaking 400 medley relay later in the meet.
Team USA's men's relay, consisting of Matt Grevers, Kevin Cordes, Caeleb Dressel, and Nathan Adrian, would follow their performance with a gold-medal winning relay of their own
Camille Lacourt continued his sprint backstroke prowess with another men's 50 back gold, defending his 2015 title, while Sjsotrom earned the gold in the women's 50 free.
Katinka Hosszu thundered to first in the women's 400 IM to the screams of a deafening crowd, while Gregorio Paltrinieri backed up his Olympic gold in the 1500 with a World Champs gold.
All week SIPA USA has been providing photos of the action and excitement in the Budapest Duna Arena. Splash through their final night's worth of photos below:
This slideshow requires JavaScript.