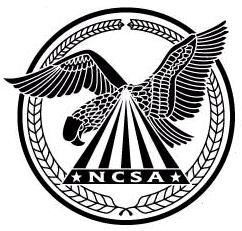 By Kevin Milak
THE WOODLANDS, Tex, Aug 14. THE second full night of finals at the NCSA Junior Long Course Championships saw great individual performances from Jackie Pangilinan in the 200 breast and Skye Elbert in the 100 back. You can follow the action live from www.woodlandsswimming.org.
Women's 100 Free
The top spot in the 100 free went to the strongest finisher. Kara Denby, 17, of Conejo Simi Aquatics was the only finalist to bring the race home under 30 (splits: 28.29 – 29.82) to finish in 58.11. Just behind was Skye Elbert, 15, from AFOX, who had the fastest opening 50 and finished in 58.42. Rounding out the top three, a hundredth behind Elbert, was Austen Carter, 16, from Team Greenville 58.43.
Men's 100 Free
Caleb McDermott was the swimmer who swam away from the tight pack that would decide the top 5 places. McDermott, 17, from Circle C finished in 53.12, 3-tenths ahead of the pack. Mark Whittington, 17, of Bakersfield needed every inch of his fastest first 50 (25.64) to hold on to second place with a time of 53.45, nearly a half second faster than his semifinal swim. Third went to Ronald Meyers, 17, from Fort Lauderdale who touched in 53.56.
Women's 200 Breaststroke
One of the evening's top performances was turned in by the YWCA Middies' Jackie Pangilinan, 17, who turned in the first Olympic Trial cut of the session, though it wouldn't be the last. Pangilinan turned in a superb 2:34.48 for the 200m breaststroke. In second was Maryann Bosalis, 16, from Industry Hills, who finished in a Senior National standard of 2:36.32. Hailey Degolig, 16, from Terrapins touched in third in 2:39.54.
Men's 200 Breaststroke
Paul Kornfeld took the lead from the start and never looked back in the men's 200 breast. Kornfeld, 15, from Blue Tide Aquatics went out in a fast 31.54, nearly a half second faster than the rest of the top heat to touch in 2:21.44. Sean Mahoney, 15, from Terrapins finished second in 2:22.13. He split dead even with Kornfeld except for the first 50. Third place went to Tyler Angelo, 15, who had the fastest final 50 and finished in 2:23.52. Angelo led a Walnut Creek Aquabear wave in the 200 breast, was the Bears captured 3rd, 7th, 8th and 9th places, raking in some quality team points.
Women's 50 Butterfly
It was a tight finish in the semifinal of the women's 50 fly with the top 4 seeds finishing with 29.1's, so the final was destined to be close. Jennifer Lago, 16, training with Metro Miami took top honors in 28.82, only 2 hundredths ahead of Highlander's Stacy Congdon, 15. AFOX's Katherine Raatz, 14, and Burkwood's Hannah Hinks, 15, were the other finalists under 29, as they clocked 28.93 and 28.97, respectively.
Men's 50 Butterfly
Fort Lauderdale's Ronald Meyers, 17, took the men's 50 fly in 25.68, winning by nearly 3 tenths over top qualifier Andrew Cox, 17, from Bakersfield, who touched in 25.97. Third place went to Jon Ehret, 17, from AFOX who finished in 26.11.
Women's 100 Backstroke
Skye Elbert continued her winning ways, leading qualifying through prelims and semis, and taking the final of the women's 100m backstroke in 1:04.43, the second Trials cut of the evening. Giving Elbert the most competition she's seen on her back yet was Machine Aquatics' Michell Parkhurst. Parkhurst went out fast, staying close with Elbert, and finishing in 1:05.11. Not far behind was Blue Tide's Madeleine Stanton, who took 3rd place in 1:05.38.
Men's 100 Backstroke
Will Sarosdy went out fast in the men's 100m back, splitting 27.76, then came home strong to take the top spot in 59.27. The 18 year old from Circle C took this evening's final by nearly a second. In second was John McCallen, 16, from Bellingham Bay in 1:00.25; just 5 hundredths behind in third was David Russel, 16, from the New England Barracudas.
Women's 400 Freestyle
Circle C's Delia Huang took the top spot and a senior national qualifying time in the 400 free. Huang, 17, kept her 50's under 33.05 and outlasted the field to win in 4:20.51. In second was 13 year old Joanna Thomas of Atlantic City, finishing in 4:23.34. In third place was Palm Springs Aquatic's Ashley Dunphy in 4:23.59.
Men's 400 Freestyle
Taking the top spot in the men's 400 free was last night's runner up in the 400 IM, Tobias Work, 17, from Cape Cod Swim Club. Taking his race out more than two seconds faster than anyone else the first 100, Work finished strongly in 4:02.44. In second Matt Biel, 16, from Terrapins touched in 4:04.71. Third place went to a Biel's hard charging Terrapins teammate James Keenan, finishing in 4:05.26. Eighth place went to another Terrapin, Jason Hardy.
Women's 400 Freestyle Relay
Pacific Swim finished first in the women's 400 free relay in 3:56.18, holding off a fast last leg from Conejo Simi's Kara Denby (57.35), who ran out of room as her team finished in 3:56.33. The Woodlands continued to finish strongly in the relays, finishing just under 4 minutes in 3:59.68.
Men's 400 Freestyle Relay
The Fort Lauderdale men's relays continue to show the club's depth, winning in a fast 3:34.16, with a margin of more than 3 seconds. Blue Tide touched in second in 3:37.52, and third went to the Bay and Ocean State Squids in 3:37.52.