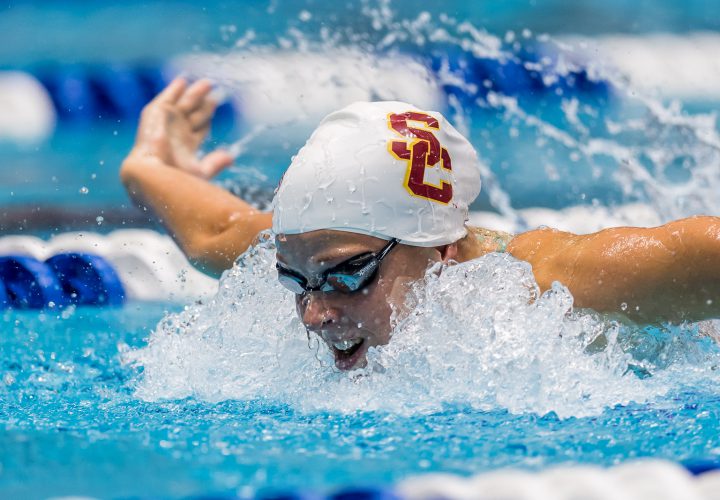 Louise Hansson
Photo Courtesy: Peter H. Bick
By Dan D'Addona.
The first major regular-season invite in the women's college swimming gets under way this week with the SMU Classic.
The annual event will be jam-packed with top teams from across the country and begin Friday in a two-day format.
The six teams are No. 6 Michigan, No. 7 USC, No. 9 Louisville, No. 21 UCLA, Miami and host SMU.
Each team has at least one major strength and will look to exploit it, while also making up the most ground in other events.
Michigan has a dominating distance crew with Siobhan Haughey, Rose Bi and G Ryan. Gabby DeLoof also can swim a strong 200 freestyle, which could load up plenty of points. All four were All-Americans last year.
They could be up against Louisville's Mallory Comerford, the reigning NCAA champion in the 200 freestyle.
If all four Wolverines are up against Comerford, it will be one of the most exciting events of the entire regular season.
USC has dominant butterfliers in Louise Hansson and Maddie Wright.
UCLA, Miami and SMU don't have the same top-level talent as Michigan, USC and Louisville, but have a lot of depth that could come into play this week.
It will be interesting to see what events end up deciding this meet.
Other Pac-12 meets
In other Pac-12 showdowns, Cal will face Pacific on Friday then Utah on Saturday. Also on Saturday, the Arizona women face Washington State.