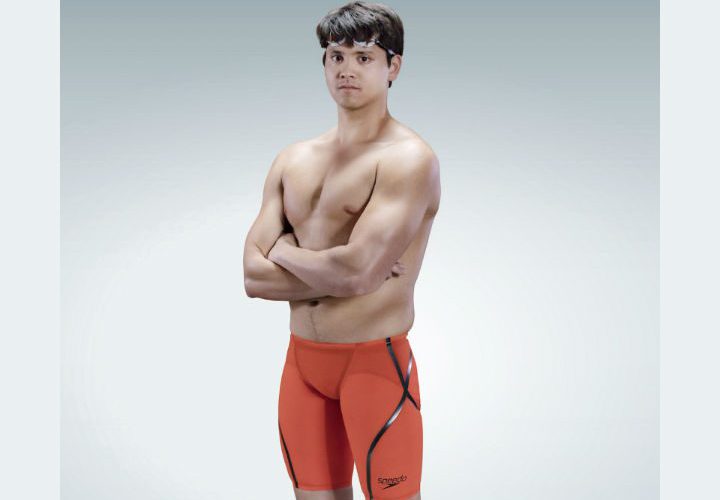 Photo Courtesy: Speedo International
Speedo, the world's leading swimwear brand, has signed Singaporean swimmer, Joseph Schooling, to Team Speedo on a long-term deal.
Aged 22 years old, Joseph Schooling has already made history by becoming Singapore's first Olympic champion in 2016 by claiming gold in the Men's 100m Butterfly.
Schooling has achieved a decorated college career having won multiple medals at the NCAA Championships and he became the first swimmer to medal for Singapore at the 2014 Commonwealth Games and the 2015 FINA World Championships.
Speaking of the new deal, Schooling said: "I'm very excited to begin my professional career as a Speedo athlete and evolve not only as a swimmer but also as a person. Growing up, the best swimmers in the world wore Speedo and I feel honoured to join Team Speedo and work with such an iconic brand. I look forward to taking my swimming to the next level with Speedo by my side to become both faster and stronger."
Rob Hicking, Brand Director at Speedo International Limited commented: "Speedo's goal is to inspire people to swim and we believe that Joseph Schooling will do just that. He has already achieved a fantastic college career and had a sensational win in Rio. We are thrilled to welcome Joseph to Team Speedo and we look forward to supporting him in his exciting future."
Joseph will now be sporting Speedo's most advanced swimwear technology, the Fastskin LZR Racer X suit in his forthcoming competitions.
About Speedo®
The world's leading swimwear brand, Speedo is passionate about life in and around the water, creating revolutionary new technologies, designs and innovations and supporting swimming from grass-roots through to elite level. In the 1920s Speedo made history with the Racerback: the world's first non-wool suit. In 2008 Speedo redefined swimwear again with Fastskin LZR RACER – the fastest and most technologically advanced swimsuit ever created. In 2015, Speedo launched the Fastskin LZR Racer X, the first suit engineered to help swimmers feel their fastest. Its development was made possible through analyses of the physical and psychological aspects of competitive swimming with over 330 elite swimmers.  Speedo is owned by Speedo Holdings B.V and distributed in over 170 countries around the world; to find out more visit: www.speedo.com. SPEEDO, the ARROW device, FASTSKIN, AQUALAB, RACING SYSTEM, BIOFUSE, SPEEDO ENDURANCE, SCULPTURE and LZR RACER are registered trademarks of Speedo Holdings B.V. The LZR RACER suit has worldwide design rights and patents. The FASTSKIN3 cap, goggle and suit has worldwide design rights and patents pending.
The above press release was posted by Swimming World in conjunction with Speedo International. For press releases and advertising inquiries please contact Advertising@SwimmingWorld.com.