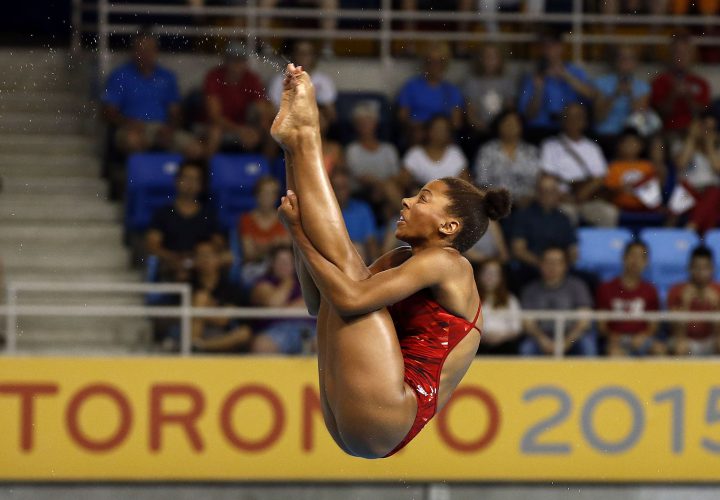 Photo Courtesy: Rob Schumacher/USA Today Sports Images

Editorial Coverage Sponsored By FINIS
By Erin Keaveny, Swimming World College Intern
The women's individual 3-meter preliminaries will take place on August 12. Twenty-nine women will go into the competition, and only sixteen will advance onto the semifinals. These preliminaties will kick off the first of the individual diving events.
The preliminary event brings together women from vastly different backgrounds and experience levels. We will see women like Maha Amer, an Egyptian first time Olympian who will graduate high school at the end of this year, face off against veterans like He Zi. He is the reigning silver medalist on 3-meter and newly crowned 3-meter synchro Champion. Marcela Marić will be the fist Olympic diver from Croatia, while Abigail Johnston and Kassidy Cook will get to add their names to the long list of divers who have competed for the United States since the sport was first introduced to the games.
Unlike swimming or track, the preliminary and semifinal rounds of diving are not only about making it to the next level. When the athletes move onto further rounds, they take their scores with them. Unlike in a race, where every round is a fresh start, all three rounds of diving are counted towards the divers final scores. Even for the world's best divers, it is important for them to have a solid performance in prelims, semis and finals if they hope to go home with a medal.
Even this early in the competition every dive counts, and each round will be an exciting performance.
The semifinals will take place on August 13, and the finals will play out on Sunday the 14th.