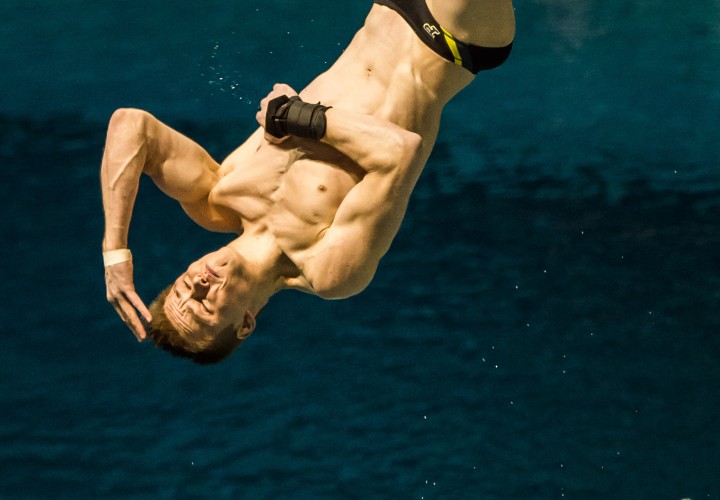 Photo Courtesy: Peter H. Bick
2016 Olympic silver medalist Steele Johnson has made his acting debut in the upcoming film Blood and Water, where he plays Olympic hopeful Garret Delaney as he works to return to the boards after a severe training accident.
The film appears to be based somewhat on Johnson's own career. When he was 12 years old, he had an injury during diving practice that almost cost him his diving career, similar to the events depicted in the film. Johnson is no stranger to the camera, as he has posted vlogs to his YouTube channel since he was 15 years old and is currently majoring in cinematography at Purdue. The 21-year-old is currently training to make the 2020 Tokyo Olympic Games.
The film also stars 1992 Olympic silver medalist Scott Donie, who plays himself in the film and also serves as the Executive Producer. The film will make its online premiere on November 15th, and has been chosen as an official selection of film festivals that include the 2017 Pittsburgh Independent Film Festival, the 2017 Orlando Film Festival, the 2017 NewFilmmakers New York Festival, and the 2017 Sunscreen Film Festival.

You can view the trailer on the film's official website here.